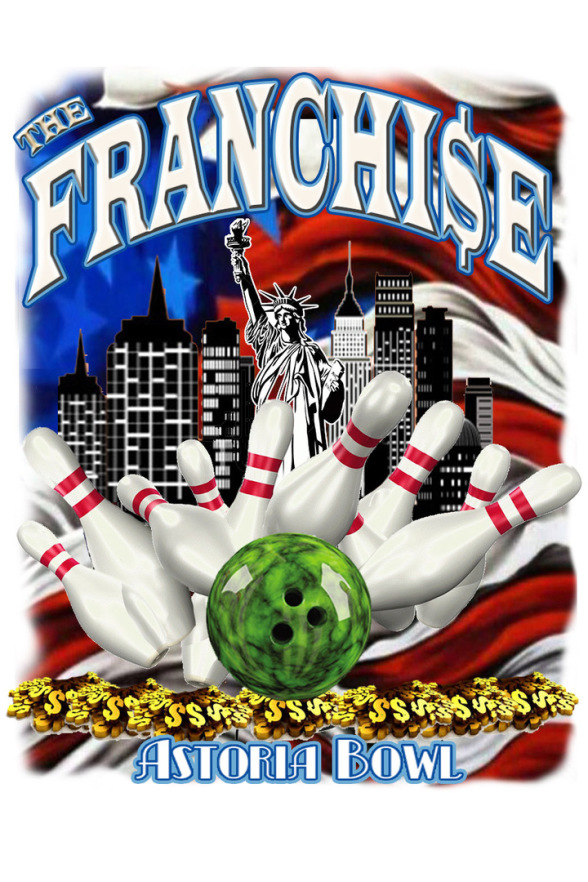 We are going to be checking out all of the districts. We continue with Brooklyn/Queens in the Atlantic Conference. Here's how this works:

FAVORITES: One of the teams I think will win the district and should be a lock to place in the Top 4 and make the playoffs.
LEGITIMATE THREAT: Could win the District. Should be in the running to make the playoffs.
CONTENDERS: They could stick around for a while, but certain unexpected things need to swing their way for them to win
DARK HORSE: They COULD win, but A LOT of things need to swing their way – like everyone not bowling taking a flight to see the Brooklyn (now LA) Dodgers – because that's the only way you're going to see New York post-season baseball this year.

The first time I previewed this district, there were eight teams. There's now twelve, including one consolidation (or there would have been 13). Let's see what's cookin' in Brooklyn.

FAVORITES
WRECKING CREW: This is a team of legends (and Battle Bowl wins), and they added a BQ title last season. Can they find off everyone for a repeat performance?
LANE CRASHERS: Only 2 points stopped them from taking over the top spot. You see them every season making the playoffs. Expect nothing different this season.
THE FRANCHISE: Another team that likes the playoff spotlight. Last season, there was a 35 point gap between these three teams and everyone else. Someone else may join them to break through the opening act status, but these three teams are the headliners.

LEGITIMATE THREAT
LIGHTZ OUT: Sure they made the playoffs, but they slipped in, which is weird for a team with that much talent. They need to pick up the pace to get back into that top segment.
DA HIT SQUAD: Speaking of slipping in, they made the playoffs due to the Wildcard – and by only 2 points. This is a team with way too much scratch hitters to be sneaking into anything. A little course correction is needed.

JUSTUS LEAGUE: And this is the team that lost out thanks to said two points. OUCH. There's a good chance they will be in this conversation in June – but the objective is to be in the good part of that bubble and not the bad part.

CONTENDERS
BLACK REIGN: They did reign in the Long Island District for a few seasons – but got roughed up this past season. Still, Silk Nixon knows how to reload and rebuild, so this could be a team we hear from as the Summer months roll around.

SILENT KILLERZ: For a team that has a few Hall of Famers and a lengthy history of playoff action, we are going to forget that last season's record ever happened. Turning the page and moving forward.
BOUNTY HUNTERS: In the same boat, this was a team that took a huge step backwards, going from knocking on the doorstep to hanging out in the parking lot. We shall see if they can get their tickets to get into the big dance before it sells out.
HEADHUNTERS: They have combined with The Asylum, so from a talent perspective they should be doing a lot better this season. How much better is the question.

DARK HORSE
RHINO'S EXPRESS: They figured it out at the end of the season, but they had a very slow start before figuring it out. Should the Express get out of the station on time, they could find some fun destinations agead.
HARLEM KNIGHTS: We'd like to welcome the Harlem Knights to the BQ District. They come to us from Metro North, and they are looking to better their record from what they did in the Metro North. Time will tell if that does happen.