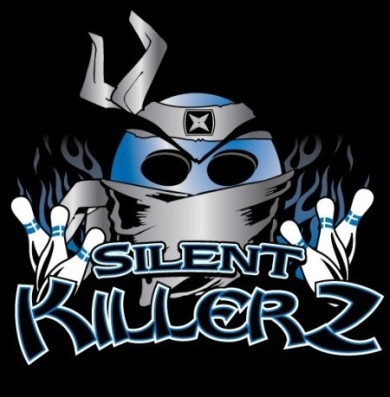 Here are the results of the Brooklyn/Queens District After Tour Stop #5.
Lane Crashers: 32, Franchise: 8
The Franchise is the only team in the top half of the District that lost. And that happens because Joe Acerra (740), Jefferey Juarez (703) and Fred Wande (700) lead the scratch pair to win for the Lane Crashers by 184. Chris Bria shoots a 720 for the Franchise, who do take points in the middle handicap pair, but their perfect run is over as they fall to second. The Lane Crashers get a win they desperately need, but they don't move up to first. Who does?

Silent Killerz: 32, Team Beloved: 8
The SK are, as they win the scratch pair by 292 and roll from there. Craig Bowden's 716 and Rob Huryn's 704 key SK into first as they are the only team left in Tour Stop Play that's won all of their matches. Team Beloved falls back to last as their winning ways become short-lived.
Da Hit Squad: 32, Asylum: 8
Former Heavyweight Champion Alex Prell reminded me that DHS's scratch squad is undefeated when he's in the line-up. Well, he was in the line-up, and him (714) and Bryan Paul (773) blow out the Asylum by 215. Dwight Taylor (715) is the only person that breaks a 660 for the Asylum as they drop to 10th. Jose Valdes shoots a 750 for DHS, who are using a 94-26 record for the past 3 matches to move to within 11 points of the leaders.
Lightz Out: 36, Revolution: 4
Sometimes you can use a trio of blinds and get away with it. Sometimes, as Revolution found out, your opponents can shoot series of 768 (Dainon Ward), 730 (John Pertovits 3rd) and 710 (Michael Fletcher) and you lose the series by 678 pins. Add a 738 from Scott Teitler and the result is Revolution falling to 9th, while Lightz Out moves into a tie with DHS.

Bounty Hunters: 34, Head Hunters: 6
It's weird to say 'Bounty Hunters' and 'Top Teams' in the same sentence, but right now they are 90-30 in their past 3 matches. And they are getting numbers: Ryan Leung (727), James Christakos Jr (721) and Anthony Butler (712) decorates each trio with a 7. The Headhunters don't, as they remain in 11th. The Bounty Huters close towithin 4 points of a Playoff spot.
Wrecking Crew: 32, Justus League: 8
Like the Bounty Hunters, the Crew' had 7's on each pair, care of William K Brown's 774, Jesus Paredes Jr's 743 and Timothy Lau's 717. Like the Head Hunters, Justus League had no answers for that as they fall to 8th and are outside the clump of teams looking to make the playoffs.