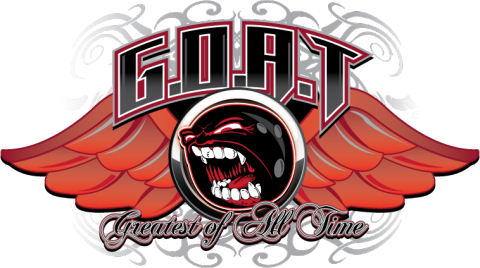 We are going to be checking out all of the districts. This preview covers Triad in the Southeast Conference. Here's how this works:

FAVORITES: One of the teams I think will win the district and should be a lock to place in the Top 4 and make the playoffs.
LEGITIMATE THREAT: Could win the District. Should be in the running to make the playoffs.
CONTENDERS: They could stick around for a while, but certain unexpected things need to swing their way for them to win
DARK HORSE: They COULD win, but A LOT of things need to swing their way – like everyone running to see the Triad Auroras .

This was a fun district with G.O.A.T. fending off challengers to win the district. In addition to that, we have a District winner coming in as well as a return of a team that's been here before. Will any of that make a difference?

FAVORITES
G.O.A.T.: So once upon a time, G.O.A.T. took the rest of the season off and cruised into first. They paid for it by a first round loss. It will be guaranteed that what happened last year won't happen again and there will be an angry G.O.A.T. squad – which will be fun for everyone not in the district to see.
SUB-ZERO: They have been carrying the wave to second place in the district. There's no reason why history won't repeat itself.
DISORDERLY CONDUCT: After they upset G.O.A.T. last year in the playoffs, they won't be sneaking up on anyone this time.
CONSPIRACY THEORY: So the new conspiracy is…we have the Queen City District winner jumping into the Triad district. Conspiracy!
NEW WORLD ORDER: They were toe for toe with G.O.A.T. at one point, but they fell off at the end when it's money time. If they can thrive during the late Spring, then they will be a factor when we roll into the Summer.

LEGITIMATE THREAT
CAROLINA SWAG: They have potential to cause a lot of damage, but between last year's disappointment and a new team coming in, they have some work to do.
VILLAINS: Being over .500 and competing for a playoff spot was much more like what was expected of them when they joined a few seasons ago. If they take the WCS mentality into the regular season, then they could make some noise.

CONTENDERS
TAKING CARE OF BUSINESS: They finished at .500, which means that they didn't take care of enough business. Can they mean it this time?
GATE CITY WARRIORS: Moving from last place to over .500 is a nice feat. Should they make the same jump this time around, the playoffs could be beyond the gate.

DARK HORSE
SPECIAL OPS: They are back, and last time they were here, they had some decent talent. Assuming they bring back said decent talent, they could be a mid-pack team, with potential to be better.

HOT SHOTS: They won a few games in this district, which means that they had more relevancy here than where they moved from. It's all about progresion.
SNEAKY BANDITS: They weren't very sneaky last year. Maybe they can be sneakier.