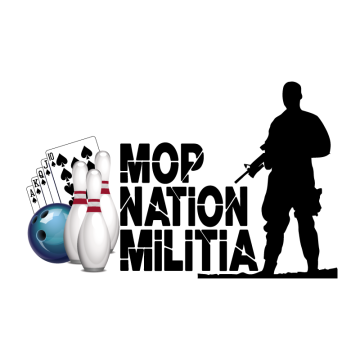 We are going to be checking out all of the districts. This preview covers The New England North in the All-American Conference. Just in case you didn't check out the Season Brawl, here's how this works:

FAVORITES: One of the teams I think will win the district and should be a lock to place in the Top 4 and make the playoffs.
LEGITIMATE THREAT: Could win the District. Should be in the running to make the playoffs.
CONTENDERS: They could stick around for a while, but certain unexpected things need to swing their way for them to win
DARK HORSE: They COULD win, but A LOT of things need to swing their way – like blizzards stopping all of the other teams to get to the alley.

Last season, the New England North showed their dominance over the South, and they have the chops for people to take them seriously (at least until they get to Delaware). Have the tides turned?

FAVORITES
IDENTITY CRISIS: The good news is that they were able to complete the season and complete the journey to first place. Can they accomplish the repeat and do better in the playoffs?

M.O.P. NATION MILITIA: Joey Nereu's squad got to Battle Bowl – and they did it through Identity Crisis. If they can use the end of season momentum in the beginning of the season, then this is going to be a very tough team to beat.

LEGITIMATE THREAT
RELOADED: They were a solid team coming into the playoffs, and there's no reason why they won't be that same threat again. In addition, they have that Battle Bowl experience, so this could be a nasty team to deal with if they make it to Delaware.
AUBURN MAULERS: Much better season last time out. They have the opportunity to accomplish what two other teams in this district have done.

CONTENDERS
PHOENIX: There was a significant space between the Top 4 and everyone else. Phoenix was one of those 'everyone else's. They need to knock off one of those top teams a few times.

MILL CITY MAYHEM: The Mayhem wound up happening when they fell short at the end of the season after they dug a hole at the beginning of the season. Can they improve their lot?

DARK HORSE
EXCALIBUR: Last season felt like the lady of the lake came out of the water, mugged them and stole their lunch money. This season gives them a huge change to improve their (Came)lot.