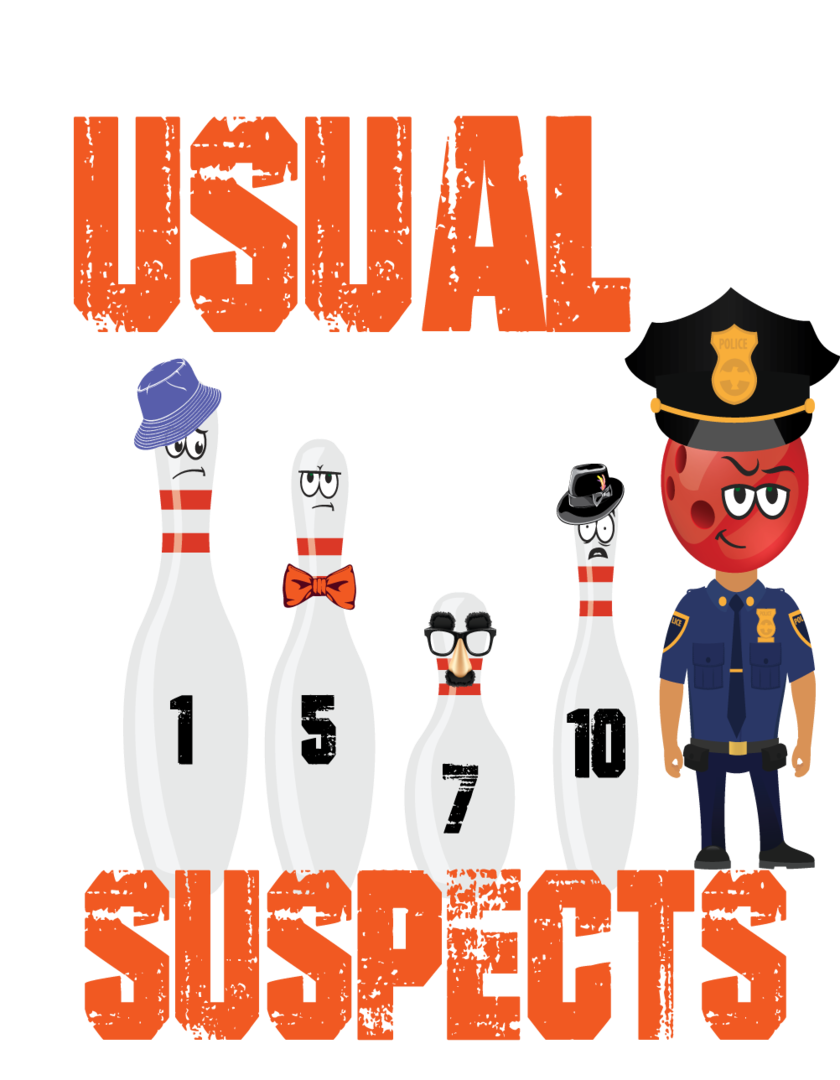 Here are the results from the PA South District
Usual Suspects: 36, Rival Alliance: 4
Rival Alliance has been arrested for impersonating a first placed team. John Robinson's 730 doesn't mask the 341 pins under average shot by everyone else as they take loss #1. Odell Jones (723), Wayne Porr Jr (711) and Cole Norris (707) now make the Usual Suspects the only team that doesn't have a Tour Stop loss. In addition, the second placed team has taken their bye and are 14 points away from Rival Alliance, who still has to take theirs. Could be trouble for the leaders…
Secret Society: 26, Mass Destruction: 14
It's also trouble for the second placed Mass Destruction, who are no longer in second place. William Ripley's 716 and Robert Perkin's 710 key the Society's handicap squad, who defeats MD by 253. Tyler WIlson's 721 gives Mass Destruction the scratch win, which is weird based on Secret Society's track record of dominating the scratch side. Warren Phillips tosses in a 703 but Mass Destruction falls (though as they have taken their bye, are still in shooting range of first)
Showtime: 28, Firefoxx: 12
Jesse Brown hits a 770 for Showtime and Randolph Grier goes for a 738 for Firefoxx. The difference is 32, which is almost what the wood was decided by (49, to be exact). Showtime moves up to 4th while Firefoxx is still looking for Tour Stop win #1.
South Jersey Strike Force: 40, Mid-County Wood Whackers: 0
The Wood Whackers actually had win #1 for their first tour stop, Now they are looking for their first points since then (yes, they are 0-80 for their past tour stops). And they have had a full lineup last time and this time (which included Brian Elders 714). Two issues though: 1. Mike Zanghi (756), John Dickel Jr (747) and Van Eric Layton (708) scores for the now 6th SJSF and 2. the combined 505 pins under average show by everyone not named Brian Elder. In short, the Whackers were too busy whacking themselves (pause, pause, pause).