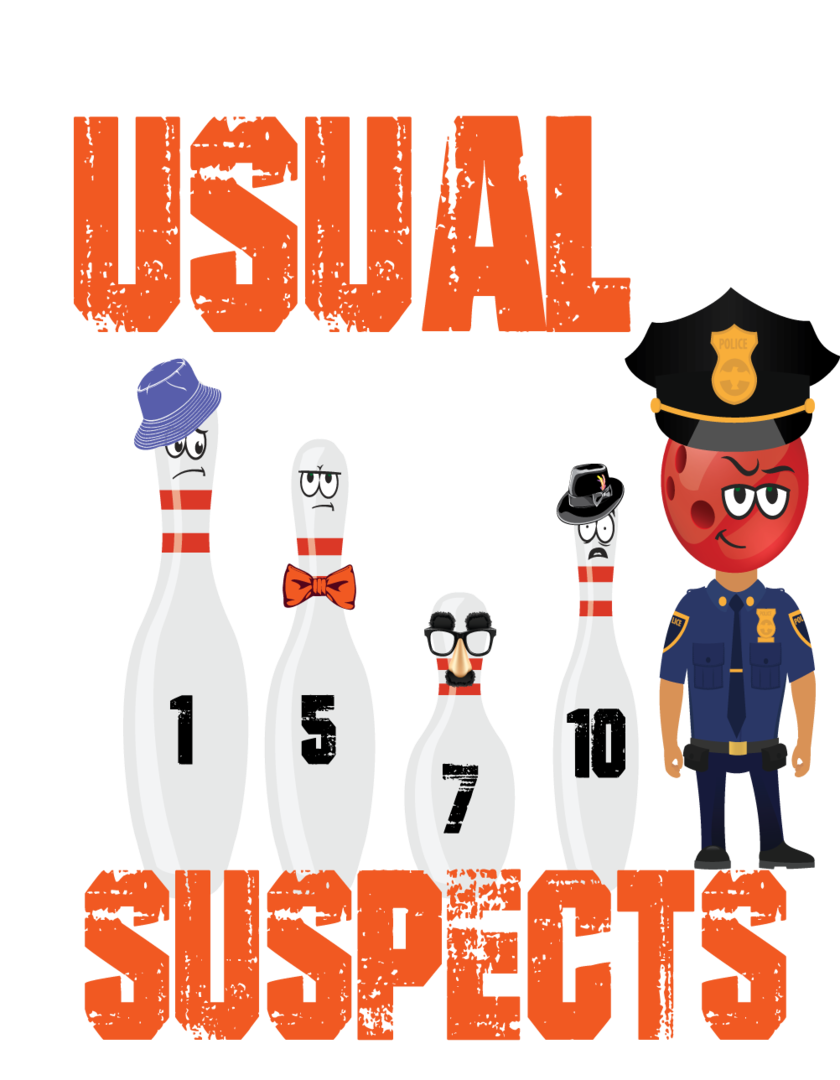 Here's the results of Tour Stop #6 in the PA South District
Usual Suspects: 30, Mid-County Wood Whackers: 10
The Suspects take the match by winning the handicap by almost 300. Adam Bunting's 745 and Eric Lindsay's 727 leas the way as the Suspects remain undefeated in Match Play. Jeremy Morgan (729) and Joseph Paone (701) are good, but they remain in 8th because good is not good enough.
Showtime: 36, South Jersey Strike Force: 4
Note: If you want to complain about not being on the Top 50, that's fine. But don't follow that up by shooting 272 pins under average and getting shellacked on the wood by 568. Showtime, with 7's from Robert Smaw (791), Nicholas Russo (751), Keith Perkins (749), Derrick brown Sr. (735) and Jesse Brown (701) jumps over SJSF and moves into second. Good, right? Well, they still have to take their bye, so even though they are only 10 away from the Suspects, the Suspects already took their bye, so expect that gap to increase.
Mass Destruction: 28, Kingsmen: 12
Maybe Buoyed by their Uncapped Tag Team Title Win? Maybe – Jeff Schiller (785), Jason Boyer (759), and Daniel Samuels (709) lead Mass Destruction to a 189 pin triumph. Quinton Davenport (709) and Paul Blum (706) give the Kingsmen some points, but not enough 7's drop them to 7th.
Secret Society: 30, Rival Alliance: 10
Let's not underscore the importance of this; with a potential playoff spot about to fly away from them, the Society had to have this one – and they get it. And they barely got it – Troy Lint needed almost all of his 811, as that, combined with Leon Stone's 750 and Ed Szygiel and Kenneth Williams' matching 703's, give them the wood by a scant 23 pins. Thomas Norris (739), Eddie Given Jr (712), Matthew Helm (711) and Timothy Robinson Jr. (705) almost accomplish the win, but being short by 23 drops them to third. More importantly, they are only 18 points ahead of Secret Society.