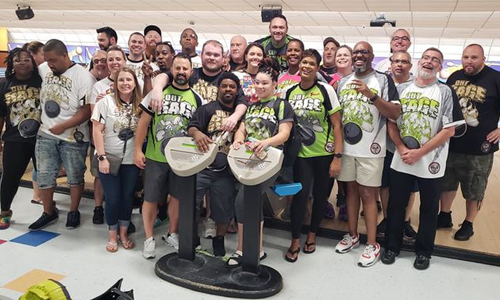 For the first time in UBA history, all of the teams are playing each other based on the conference, not the districts. This means that we will be seeing some matches for the first time and some seedings for the first time. Gordon Pepper will break down the All-American Conference.
For those of you who liked my Top 50's – thank you. For those of you who hated them…well…you may not enjoy yourself any more here, but let's break down the bracket.
First of all, before we start, check out Andre Welbon's excellent column here: DMV First Round Predictions | UBA Today. Once you come back, we'll go over the breakdown.
Hardest Quadrant: #2
So you'd think with no Outrage here that this would be easy, right? Wrong. Battle Bowl Elite 8 team Impact is here, against SBC (which during it's heydey, also got as far as The Elite 8). And before they meet each other, they will have to possibly get past DC Mafia, who ran away with the DMV South last season.
Wide Open Quadrant: #1
The #1 Seed Outrage may have an 'easier' path, but there's two potential stepping stones for them so skip on over to the Elite 8: #1. NWO Wolfpack – a team that features 2 former Northeast Heavyweight Champions and #2 Kryptonite – the team that sent Outrage packing last season. If somehow, Outrage goes down, then ANYONE can come out of this segment with a trip to Delaware.
PREDICTION: I think there will be an Outrage sighting in Delaware – the question becomes will they be in the alleys or watching the action (I'll bet on the former). I think that second quadrant may have the best matches of the entire playoffs.