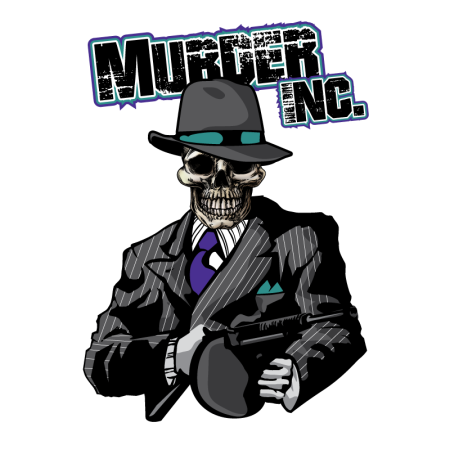 A few things as always:
This is for ENTERTAINMENT PURPOSES ONLY. I am NOT accepting bets. Though I WILL say that if I did, based on how much junk some of you talk, I'd be a very rich human being if I did open it up (No, Im not opening it up).
This is not based on great vs. sucky. By making it to the playoffs, you're all great teams. This is about separating excellent from great and elite from excellent. Some people are going to get their feelings hurt. That's unfortunate, but I'm not listing everyone at even odds, so deal with it.
This is based on opponent, tournament history, playoff location and path that a team needs to go through to get to Battle Bowl. There are teams that I will rank a LOT higher than their record due to said history (Ie NJNW) and lower for the same reasons.
Sometimes I look at head to head but that's really at the bottom on the list. For example, I usually pick on the New England Teams BUT the playoffs are in CT, so I'll be nicer to them and meaner to others.
There will be a team that does really really well that will talk about how terrible at this I am on Social Media. This happens every year. This year will be no different. I have my big boy pants on.
Someone will be listed at 1,000 to 1, like I do every single year. Use this to get motivated and not act like a salty cow. There's no team that I hate or disrespect. Don't act like I do.
Have fun!
Did I mention this was for entertainment purposes only? Good.
2023 PRE-TOURNAMENT ODDS
(Again, for fun. No bet taking)

3-1: Murder Inc – NJNW
3-1: Outrage – DMV North
4-1: Class aXe – Metro North
4-1: Str8 Bizness Cartel – DMV South
5-1: Bulletproof – NJ South
5-1: Menace II Society – Queen City
5-1: New World Order – Triad
5-1: Royal Flush – Long Island
5-1: X-It Woundz – NJNW
6-1: Da Garden Foundation – NJNW
6-1: G-Town Heavy Hitters – Queen City
6-1: Impact – DMV Central
6-1: MOP Nation Militia – NE North
6-1: Synergy – Sandhills
7-1: Beach Brawlers – Inner Coastal
7-1: DC Mafia – DMV South
7-1: Usual Suspects – PA South
8-1: Bowl O Rama Express – NE South
8-1: Identity Crisis – NE North
8-1: Lane Crashers – Brooklyn/Queens
8-1: Magna Carta – DMV South
8-1: Nation of Domination – NJ South
9-1: Complete Anarchy – Deep South
9-1: High Powered – DMV South
9-1: Killerz Grip – Long Island
10-1: International Flavors – NJNE
10-1: High Caliber – Deep South
15-1: Hot Pockets – DMV Central
15-1: City Morgue – Metro North
20-1: Hills Have Eyes – PA South
25-1: Immortals – Sandhills
50-1: APEX Predators – DMV North

OUT (Weekend #1)
3-1: Hitmen – Capital
3-1: Secret Society – PA South
4-1: High Octane – Sandhills
5-1: Arsenal – NJNE
5-1: Beast Squad – Sandhills
5-1: Carolina Swag – Triad
6-1: D.I.L.L.I.G.A.F – Queen City
6-1: Team Matrix – NJ Shore
7-1: Toms River Rats – NJ Shore
7-1: Wrecking Crew – Brooklyn/Queens
8-1: Sub-Zero – Triad
10-1: All In! – PA North
10-1: Conspiracy Theory – Triad
10-1: Long Island Legends – Long Island
10-1: Secret Invasion – Metro North
10-1: Total Chaos – Inner Coastal
11-1: NWO Wolfpack – DMV Central
11-1: Rival Alliance – PA South
12-1: AC Express – NJ South
12-1: New England Heat – NE South
13-1: Open Bowl3r2 – NE South
15-1: The Franchise – Brooklyn/Queens
15-1: Striking Vipers – Inner Coastal
16-1: Dysfunctional Bowlers – NJNE
16-1: Pound4Pound – NE South
17-1: High Voltage – Capital
18-1: The M.O.B. – Queen City
19-1: Da Hit Squad – Brooklyn/Queens
20-1: The Risen – Capital
21-1: Area 51-8 – Metro North
25-1: Auburn Maulers – NE North
25-1: Outkasts – Capital
26-1: The Replacements – NJ Shore
27-1: Top Gunz – NJNW
28-1: Total Mayhem – NJNE
30-1: Outsiders – Deep South
33-1: Powerhouse – NJ Shore
35-1: The Fury – NE South
40-1: Apocalypse – Metro North
45-1: Project Mayhem – Long Island
60-1: Hell Yeah! – PA North
75-1: Kryptonite – DMV Central
90-1: South Jersey Storm – NJ South
125-1: Lightz Out – Brooklyn Queens
150-1: Carolina Gatekeepers – Deep South
200-1: Mutiny: DMV North
250-1: Da Stoners – DMV North
300-1: Voodoo – PA North
400-1: Suicide Squad – Long Island
500-1: Mill City Mayhem – NE North
750-1: Southampton Samurai – PA North
1,000-1: Motion To Strike – Inner Coastal