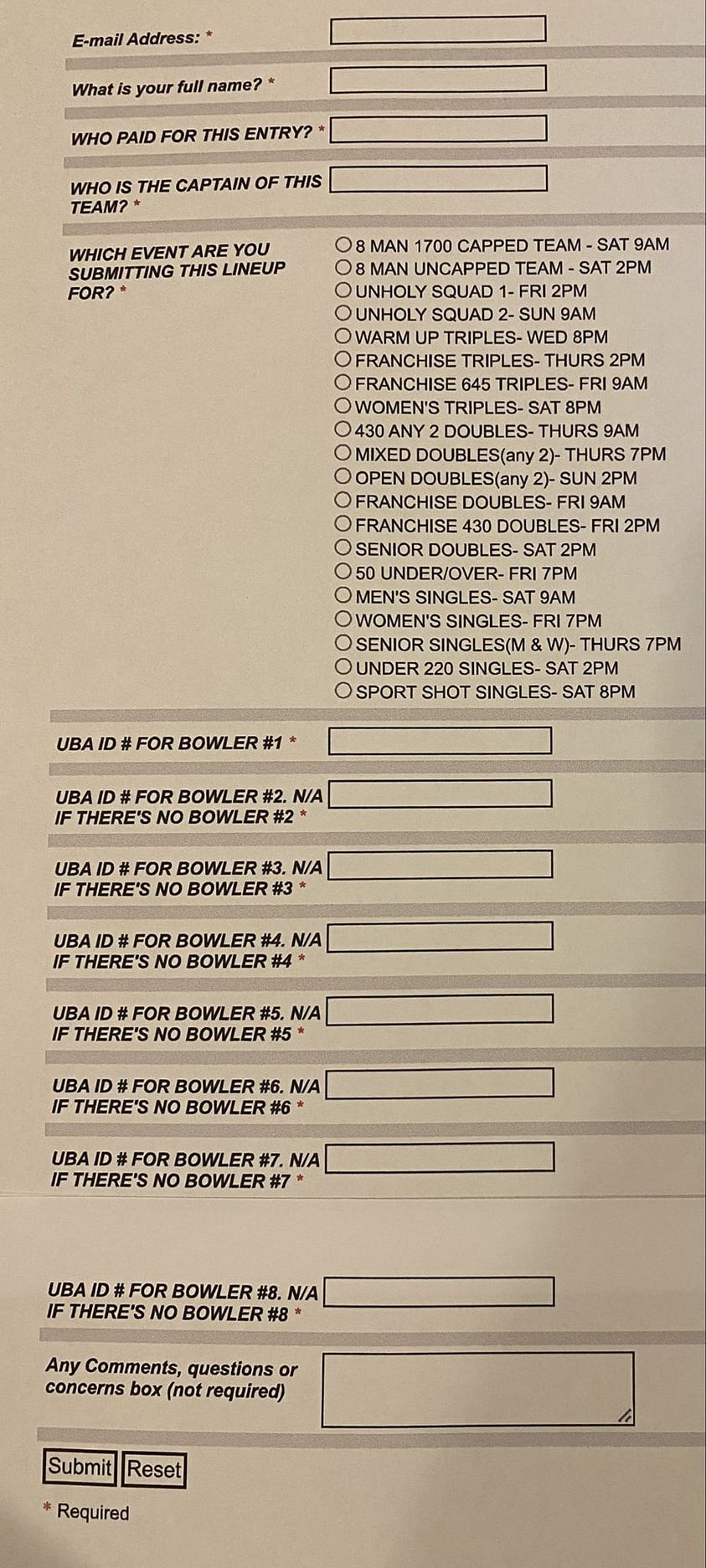 UBA Members,
Re: Battle Bowl lineup submitting form
In order for your Battle Bowl lineup to be logged in properly, you are required to use this form to be submitted so it can go to the proper UBA representative.
PLEASE NO DIRECT EMAILS. THIS FORM MUST BE SUBMITTED.
Link to form: https://ubabowling.ning.com/battle-bowl-lineups
Below you will see a preview of what the form looks like. Please note that ONLY BOWLER ID NUMBERS WILL BE ACCEPTED. Member ID numbers can be found in the UBA database at www.ubaaverages.com. Please DO NOT list the names of the members. Your form will be voided.
Any questions or concerns, please email [email protected]
Thank you,
Silk Nixon,
Northeast Director of Events
Underground Bowling Association