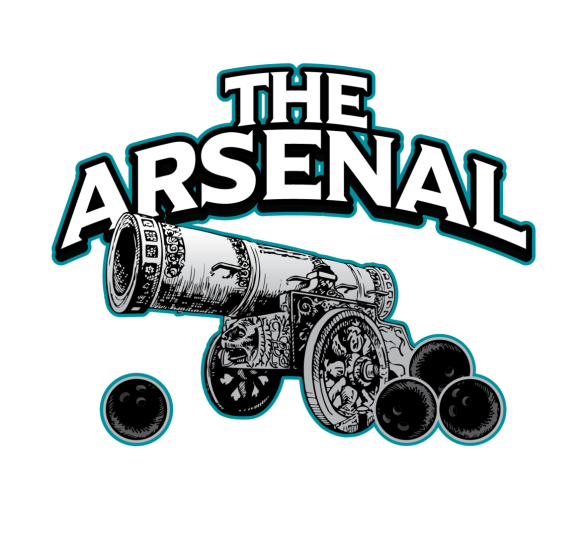 With the new playoff format, it's going to be fun to see what matchups we get. If the playoffs ended right now, these are the matchups. Now because not all teams have played the same number of matches, this is based on winning percentage (in parenthesis)
NORTHEAST CONFERENCE
Teams Ranked by numbers
Arsenal (73.5%)
Usual Suspects (72.7%)
Secret Society (70.7%)
Team Matrix (69%)
Pocket Kingz (68.2%)
AC Express (66.1%)
X-It Woundz (63.1%)
Voodoo (60.4%)
Toms River Rats (66.2%)
Bulletproof (65.5%)
Nation of Domination (65.5%)
Murder Inc. (63.9%)
Rival Alliance (63.5%)
Latino All-Stars (63.5%)
International Flavors (61.5%)
Reaper Crew (61.2%)
Train Wreck (59.5%)
Dysfunctional Bowlers (59.2%)
All In! (59%)
Hell Yeah (57.7%)
Southampton Samurai (57.5%)
Absolute Chaos (55.5%)
Top Gunz (54.2%)
Doverama Dawg Pound (52.2%)
Bold means the team is leading their district
As a reminder, the District clinchers and the teams with the 2 best records after that all get first round byes.
It IS possible, based on the fact that teams in the district haven't played the same number of games, that a lower seeded team based on points will be higher based on win percentage. There will be whining based on it. If you wish to whine, I will serve you some cheese. Yummy.
So here's who's playing who if the playoffs started now
#9 Toms River Rats Vs. #24 Doverama Dawg Pound
Winner gets #8 Voodoo
#10 Bulletproof Vs. #23 Top Gunz
Winner gets #7 X-It Woundz
#11 Nation of Domination Vs. #22 Absolute Chaos
Winner gets #6 AC Express
#12 Murder Inc Vs. #21 Southampton Samurai
Winner gets #5 Pocket Kingz
#13 Rival Alliance Vs. #20 Hell Yeah
Winner gets #4 Team Matrix
#14 Latino All-Stars Vs. #19 All In!
Winner gets #3 Secret Society
#15 International Flavors Vs. #18 Dyfunctional Bowlers
Winner gets #2 Usual Suspects
#16 Reaper Crew Vs. #17 Train Wreck
Winner gets #1 Arsenal