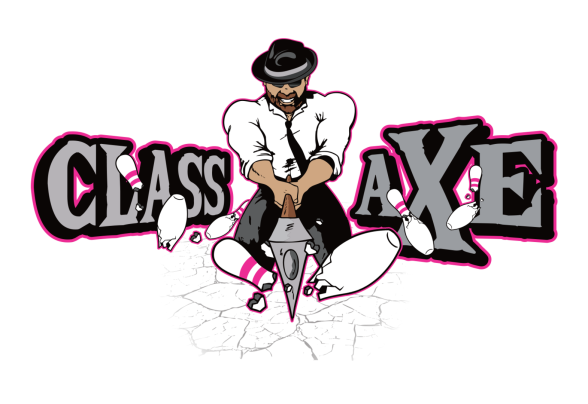 With the new playoff format, it's going to be fun to see what matchups we get. If the playoffs ended right now, these are the matchups. Now because not all teams have played the same number of matches, this is based on winning percentage (in parenthesis)
ATLANTIC CONFERENCE
Teams Ranked by numbers
Class aXe (75%)
Long Island Legends (72.2%)
Identity Crisis (71.2%)
Lane Crashers (70%)
The Fury (68%)
Bowlerama Express (68.8%)
New England Heat (65.5%)
Secret Invasion (65.5%)
Wrecking Crew (65%)
Royal Flush (63.5%)
Pound4Pound (62.7%)
Suicide Squad (61.6%)
Apocalypse (61.1%)
Da Hit Squad (60.7%)
Killerz Grip (60.2%)
Op3n B0wl3r2 (60%)**
Project Mayhem(59.7%)**
MOP Nation Militia (58.7%)
FTG (58.6%)**
Just Us League (56.7%)**
Mill City Mayhem (56.6%)
Tribe Called Nest (56.5%)
Lightz Out (54%)
Auburn Maulers (51.6%)
Bold means the team is leading their district
** Are the 4 teams with the best records based on % not in the Top 4 in the District
As a reminder, the District clinchers and the teams with the 3 best records after that all get first round byes.
It IS possible, based on the fact that teams in the district haven't played the same number of games, that a lower seeded team based on points will be higher based on win percentage. There will be whining based on it. If you wish to whine, I will serve you some grapes. Yummy.
So here's who's playing who if the playoffs started now
#9 Wrecking Crew Vs. #24 Auburn Maulers
Winner gets #8 Secret Invasion
#10 Royal Flush Vs. #23 Lightz Out
Winner gets #7 New England Heat
#11 Pound4Pound Vs. #22 Tribe Called Nest
Winner gets #6 Bowlerama Express
#12 Suicide Squad Vs. #21 Mill City Mayhem
Winner gets #5 The Fury
#13 Apocalypse Vs. #20 Just Us League
Winner gets #4 Lane Crashers
#14 Da Hit Squad Vs. #19 FTG
Winner gets #3 Identity Crisis
#15 Killerz Grip Vs. #18 MOP Nation Militia
Winner gets #2 Long Island Legends
#16 Op3n B0wl3r2 Vs. #17 Project Mahyem
Winner gets #1 Class aXe