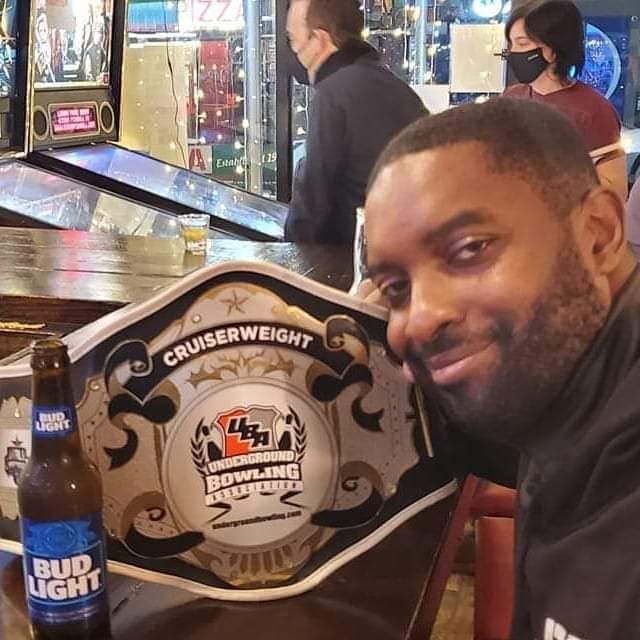 So what happened this past weekend?
This guy (Chondite Faison) won the Cruiserweight title. In fact, the #1 Contenders went 5-1 this month in UBA Tournament play. Congratulations to him and all of the new – or returning – champions – Chris Aponte (X-It Woundz), Terri Bollinger (Boardwalk Empire), Jay Keith (The Chozen Ones) and the team of Naomi and Bobby Reece (Kryptonite).
Royal Flush wins Last Team Standing. It's an all-New York affair as Royal Flush edges out Killerz Grip and Suicide Squad for the title. Faison, a member of Suicide Squad, has had a good weekend.
AC Express stays undefeated in Tour Stop Play. AC, The NJ Drillerz and Bulletproof all win their matches and are spacing themselves away from everyone else in the district.
The Southeast has more shenanigans. We have trash-talking from all of the Southeast – and some of the northeast – as the build=up to the January matches has just started. We'll get more info as we get closer to the dates.
2021 is over. 🙁 That ends the bowling for 2021. However, there will be plenty of articles and year-end stuff to some. So stay tuned!