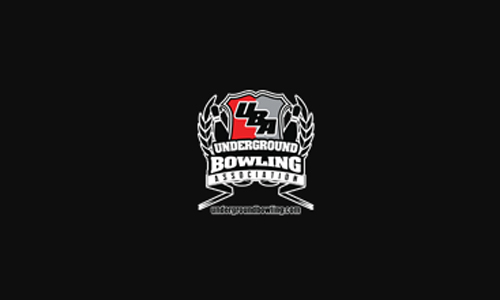 Welcome to the Top 50! This is the part where you're really happy, or – and this is the usual response – you wish to get motivated. Just a reminder – three of the 4 semi-finalists had the #1 at some point of the year (and the other one got to #5) so I sort of know what I'm talking about. Sometimes. But please have fun. And as for my prerequisites…
Style points count.
Keep in mind that with over 200 teams competing (with an increase of teams) this season, this list represents less than the top 25% of the UBA. If you're on here, consider that some kudos.
If you're not in the Top 4 in your district, you're not here. That means we're getting a lot of movement early.
This is for fun. Don't get salty, get motivated.
Yes, I know there's districts with byes. And yes, if it's a close race, sometimes teams will fall out due to said byes. I learned my lesson last year when teams with byes complained about that. When I decided to be nice and rewarded teams with extra spots, said teams didn't make the playoffs because they didn't get the points needed when the teams over them had byes and I looked like more of a moron than usual. This season, if you try to use that argument, I will just mention that Nice is a city in France and send you on your way. Deal with it.
I love all feedback, so keep it coming 🙂
So here we go with this week's rankings….
CURRENT PLAY NOTES: Most Tour Stops after stop 7 come into play here.
Pocket Kingz (178 / 6: NJNW – 1st Place: Was 5)
One of the few teams that have yet to take a loss in Tour Stop play. Now can they stay here and not fall victim to what every other team has done once they claimed the top spot?
Hitmen (206 / 7: Capital 1st place: Was 10)
They are back in first place in the Capital and watching everyone around them take losses. NOW can I put them up here?
Team Matrix (194 / 7: NJ Shore 1st Place: Was 11)
After a sluggish start, they are 98-22 for the past 3 tour stops to retake the NJ Shore. And all feels right with the world again.
Suicide Squad (196 / 7: Long Island 1st Place: Was 16)
Is this the UBA Most Improved team this year?
All In! (196 / 7: PA North 1st Place: Was 23)
They are 84-32 over the past 3 Tour Stops and have opened up a 27 point lead over everyone else in the district. They can snag the Classic Tag Team belts this weekend as well.
Identity Crisis (176 / 7: New England North T-1st Place: Was 27)
Now that they are even with everyone else (and now that everyone else over them has taken a loss during this stretch) they go here.
Mill City Mayhem (176 / 7: New England North T-1st Place: Was 28)
Same situation, same result. I'll give the New England North some love for now.
The Arsenal (190 / 7: NJNE 1st Place: Was 32)
After a rough patch, they take a slight lead in the NJNE
Menace II Society (170 / 6: Queen City 3rd Place: Was 35)
What should give teams cause for concern is that they, in 6 tour stops, are better than everyone else in the Queen City after 7 tour stops.
New World Order (208 / 7: Triad 1st place: Was 1)
Still in the Top Ten, but they took their first loss since the last time we had the Top 50.
Murder Inc. (136 / 5: NWNJ – 3rd Place: Was 7)
Deceiveing because they are in third only because they had to take their bye.
Total Mayhem (177 / 7: NJNE 2nd Place: Was 33)
They haven't lost since the first tour stop. Them Vs. Arsenal should be fun.
Outrage (230 / 8: DMV North 1st Place: Was 5)
Sure they've won 2 out of the past 3, but the one they lost was against a team that they could be seeing in the playoffs.
Spartanberg Savages (188 / 7: Deep South 1st Place: Was 22)
They took first back and Daphne Smith still has the belt. Can she cash it in on Megabowl?
Class aXe (174 / 6: Metro 1st Place: Was 48)
They got the aXe sliding in the right direction. What direction is that? We don't know yet (shrugs)
Secret Society (195 / 7: PA South 1st Place NEW)
Theeeeere's the team that I expected to see in this spot a few months ago.
Secret Invasion (140 / 5: Metro 2nd Place: Was 34)
They haven't taken a loss and they have already taken their bye. They are in prime position to take over first place in the Metro.
Outkasts (201 / 7: Capital 2nd Place / Was 2)
They were in great position to take the top spot…and then 8 points happened.
Synergy (205 / 7: Sandhills 1st Place: Was 4)
They did a little split thing – but they still took a loss, so out of the Top Ten they go.
High Octane (178 / 6: Sandhills 2nd Place: Was 17)
Too many teams jumping up while High Octane's win is nice, but not needle-moving.
Beach Brawlers (184 / 7: Inner Coastal 1st Place: was 3)
Still in first, but that loss knocks them out of the Top 10.
Carolina Swag (198 / 7: Triad 2nd: Was 39)
Rebounded from last time out to close to within 10 points of first.
Conspiracy Theory (190 / 7: Triad 3rd Place: Was 40)
Another team that rebounded nicely.
X-It Woundz (140 / 6: NJNW 2nd Place: Was 39)
Jumped to second place in one of the hardest districts. Not too shabby.
The Fury (188 / 7: NE South 1st Place: Was 8)
Still in first, but no longer blemishless. They may be furious about that.
Magna Carta (192 / 8: DMV South T-2nd Place: Was 45)
Still hanging tough int he surprisingly competitive DMV South
Nation of Domination (176 / 6: NJ South 1st Place Was 9)
Starting to not be so dominating.
M.O.P. Nation Militia (172 / 7: New England North T-1st Place: Was 46)
They didn't bowl since we last saw them. That will change soon.
Impact (204 / 8: DMV Central 1st Place: Was 13)
Still don't know if they are still in first despite themselves or because of their opponents.
Striking Vipers (182 / 7 Inner Coastal: 2nd Place Was 49)
I see Vipers looking to strike at the top spot if the brawlers continue to flounder. I gear that Vipers like flounder. Yummy.
N.W.O. Wolfpack (193 / 8: DMV Central 2nd Place: NEW)
With all of that talent on that team, the question has always been asked – when does this team make a run? Maybe this season?
Royal Flush (182 / 7: Long Island T-1st Place: Was 15)
40-40 for the past 2 matches. Meh.
Carolina Gatekeepers (172 / 7: Deep South 2nd Place Was 18)
They were in first and then they got walloped by the Keymasters (points if you get the reference).
Str8 Bizness Cartel (204 / 8: DMV South 1st Place: Was 21)
Going 58-62 for the past 3 matches does keep you in first in the DMV South, but does you no favors in the Top 50.
Beast Squad (174 / 6: Sandhills 3rd Place: NEW)
They've taken their bye and threaten to make the race in the Sandhills very very interesting. Can they bring their team back to their renaissance years?
Usual Suspects (192 / 7: PA South 2nd Place: Was 24)
Didn't do that badly but lost first to that team that they lost to during last season's playoffs. They have a Secret Society problem.
Wrecking Crew (164 / 7: Brooklyn/Queens 2nd Place: Was 25)
Can help themselves if they can knock out the Lane Crashers.
JustUs League (156 / 7: Brooklyn/Queens 3rd Place: Was 26)
They were as sloppy as the 'Crew, so they get to hang out next to them again.
G-Town Heavy Hitters (166 / 7: Queen City 3rd Place: Was 29)
They went from 1st to third and looked very shabby in the process. Not a good month for the Court.
D.I.L.L.I.G.A.F. (158 / 6: Queen City 3rd Place: was 36)
They didn't do much better, but they took their bye, while the teams immediately over and under them haven't done so.
Top Gunz (110 / 5: NJNW 4th Place Was 37)
Same with Top Gunz, though that last loss which dropped them to 4th was stinky cheese. They got Goosed.
Dysfunctional Bowlers (175 / 7: NJNE 3rd Place Was 41)
Still swirling in the cuisonart called the NJNE
Hot Pockets (185 / 8: DMV Central 3rd Place: Was 42)
Still in good shape but got surpassed by a Wolfpack.
Train Wreck (168 / 7: NJ Shore 2nd Place: NEW)
We remember them from last year when they snuck into the playoffs. They are starting to get their act together earlier than expected.
Hell Yeah (170 / 7: PA North 2nd Place: NEW)
It's nice to see new teams make it into the Top 50. Let's see if they also make the race in the PA North interesting.
High Voltage (180 / 7: Capital 3rd Place: NEW)
With there being a HUGE gap between 4th place in the Capital and everyone else, I expect them to stay for awhile – as long as they put in the work.
Ice Nation (162 / 6: NE South 4th Place: Was 44)
Just staying around at .500 in that district will soon get you knocked off of said district.
Reaper Crew (158 / 7: NJ Shore 1st Place: Was 12)
I'm not sure whether this is bad news for the Reapers or good news for the legitimacy of the district, as this team finished in dead last in the NJNW last season. I'll take one from column A and one from column B.
Rollin' Rebels (174 / 7: Sandhills 4th Place: Was 20)
We said the past 2 tour stops would determine whether or not they are contenders in this district this year. Based on going 24-56 during that time…they aren't.
Doverama Dawg Pound (142 / 7: PA South 4th Place Was 50th)
Being that there's 2 teams less that 10 points behind them that already took their byes, this is probably the last time we are going to see the Pound for awhile. So we'll remember the good times before they slip into obscurity.
NEXT FIVE IN: RoyaltyOnDaLanes, Latino All-Stars. Toms River Rats, APEX Predators, Conspiracy Theory
OUT (For Now): Bowlerama Express, The Legacy, AC Express, 187 Inc, Dark Legendz