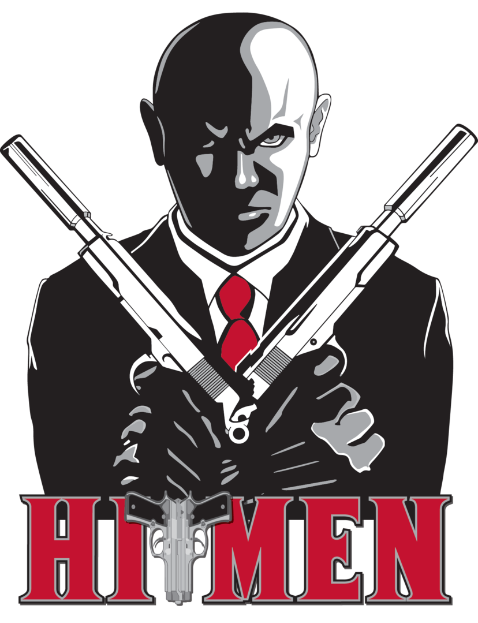 More notes before we start:
Style points count. You'll see that down the list.
Just a reminder, I'm a 'What have you done for me lately' guy, so a team that did great last year but is bowling like dishwater now is not going to be on this list.
If you're not in a play-off spot in your district. You're not making the list.
While #1 is Tour Stop Play, Team Rankings / WCS / Tournament Results DO count here, because if they do well and a team uses these people in a UBA Tour Stop, then there's no reason why not to think they will be just as good at a tour stop as they are in a tournament, etc.
Keep in mind that with over 200 teams competing this season, this list represents less than the top 25% of the UBA. If you're on here, consider that some kudos.
This is for fun. Don't get salty, get motivated.
I love all feedback, so keep it coming 🙂
So here we go with this week's rankings….
CURRENT PLAY NOTE: Match Play up to – but not including – the weekend of June 3.
Hitmen (388-92 / 1st, Capital) (Was 1)
Still looking incredibly tough to beat. Make sure you don't lose focus on a meaningless match for an undefeated regular season.
Outrage (368-112 / 1st, DMV North) (Was 2)
Only one more match left…
Impact (355-125 / 2nd, DMV North) (Was 3)
…and it's Impact Vs. Outrage, Round 2. Here's your match of this weekend.
Conspiracy Theory

(354-126 / 1st, Queen City) (Was 4)


Coasting into the playoffs on a clinched district.
AC Express (327-113 / 1st, NJ South) (Was 5)
VERY close to clinching their district. Will do so with a win on their next tour stop.
High Octane (324-116 / 1st, Sandhills) (Was 8)
Clinched a spot in the Sandhills with 80 points left to play. Impressive.
G.O.A.T. (319-161 / 1st, Triad) (Was 9)
10 points needed to clinch. In the playoffs regardless.
Team Matrix (316-164 / 1st, NJ Shore) (Was 10)
The blue pill is for clinching a playoff spot. The red one comes if they take the district, which they can do on the next tour stop.
BC Crew (280-160 / 2nd, Long Island) (Was 11)
They got a playoff spot. Can they take out Royal Flush for the district crown?
Da Garden Foundation (308-172 / 1st, NJ Northwest) (Was 12)
Assuming they don't poop all over the bed like they did against Do It Yourself, DGF will win the NJNW district.
Usual Suspects (308-172 / 1st, PA South) (Was 13)
Huge match with Rival Alliance coming up.
The Arsenal (326-114 / 1st, NJ Northeast) (Was 16)
38-2 demolishing of Class Axe gives them a playoff spot and an inside track to win the NJ Northeast.
Legacy (299-141 / 2nd, NJ Northeast) (Was 15)
As long as they stay within range of The Arsenal, they have a shot to take the NJNE as well. And as a reminder, Legacy beat them 31-9 when they played earlier on this season.
Lightz Out (341-139 / 1st, Brooklyn/Queens) (Was 17)
They will be eating the grapes of victory with a BQ District title as long as they don't eat a donut.
Identity Crisis (301-139 / 1st, NE North) (Was 18)
A tour stop wins gives them their district.
DC Mafia (336-144 / 1st, DMV South) (Was 19)
Will winning the district show that they are not a fluke when it comes to playoff time?
Spartanberg Savages (309-171 / 1st, Deep South) (Was 6)
Should going 2-2 in their last 4 tour stops be a cause for concern?
Sub-Zero (286-194 / 2nd, Triad) (Was 40)
That was a playoff-saving weekend. Can they shock G.O.A.T.?
Reality Check (334-146 / 1st, Inner Coastal) (Was 7)
Hey, we clinched the district in our first match! Yay! Let's take a nap in the second match and only take 12 points! Boooooo!
Murder Inc. (275-205 / 2nd, NJ Northwest) (Was 21)
They are in second, but they play DGF, which is a team they have had issues with. Yay?
X-It Woundz (272-208 / 3rd, NJ Northwest) (Was 22)
Fantastic resurgence for the second half of the season.
Philly Horsemen (269-131 / 1st, PA North) (was 26)
Winners of their last 5
Bulletproof (280-160 / 2nd, NJ South) (Was 30)
110-10 after the donut. They are coming to play.
Disorderly Conduct (283-157 / 3rd, Triad) (Was 20)
The weekend helped their playoff stock in a big way. That being said, they fall in the standings because they got jumped by Sub-Zero.
Latino All-Stars (269-171 / 4th, NJ Northeast) (Was 24)
Did they right the ship? This weekend will let us know.
New England Heat (296-114 / 1st, New England North) (Was 25)
How hot can it get this weekend?
Apocalypse (280-120 / 1st, Bronx) (Was 33)
The last few tour stops have allowed Apocalypse to blow the doors open in the Bronx.
King's Court

(296-184 / 2nd, Queen City) (Was 27)


This is a team that showed you that you can recover from an awful start in the district. Dennis Killough makes this squad extra-dangerous.

R

oyal Flush

(308-132 / 1st, Long Island) (Was 14)


The loss was bad enough, but what makes it worse is that the loss was to a team that they may be seeing in the first round of the playoffs, which could mean their bowling in July could be quite brief.
Killerz Grip (270-170 / 3rd, Long Island) (Was 34)
It could be too late to catch first, but they now have some breathing room to play in July, which is not bad for a team that was struggling to get out of the starting gate.
The Replacements

(294-186 / 2nd, NJ Shore) (Was 29)


A win will get them into the district playoffs, albeit not as high as what they would have liked.
Rival Alliance (300-180 / 2nd, PA South) (Was 31)
Round 2 Vs, Usual Suspects will determine the district.
NJ Drillers (261-179 / 3rd, NJ Shore) (Was 32)
They are always hanging around the playoff line in June. This season is no exception.
Magna Carta (305-175 / 2nd, DMV South) (Was 36)
Coming out of nowhere to potentially get into the playoffs.
Most Wanted (305-175 / 2nd, DMV South) (Was 50)
And if Magna Carta can get in, why not Most Wanted?
Hot Pockets

(283-197 / 3rd, DMV North) (Was 37)


Can they stay in the microwave a little while longer and burst into the playoffs?
Project Mayhem (257-183 / 4th, Long Island) (Was 35)
Still have some work to do, but destiny is in their hands.
Rollin' Rebels (278-162 / 2nd, Sandhills) (Was 41)
Can't win first but can't get knocked out of the playoff run either. How will they handle the position round?
Motion 2 Strike (286-114 / 2nd, Inner Coastal) (Was 42)
The weekend gives them a playoff spot. Will they take the last week seriously?

C

lass aXe

(286-154 / 3rd NJ Northeast) (Was 2

3)
That pop quiz that they took against the Arsenal? They got 2 right and 38 wrong, which in the grading category is a giant failburger.
The Franchise (301-179 / 2nd, Brooklyn/Queens) (NEW)
They are in second, but with the difference between them and out of the playoffs a mere 22 points, they could be leaving the chart just as quickly as them entering it.
Train Wreck (285-155 / 3rd, NJ Shore) (Was 43)
With Strike City closing in and fast, they needed that win. Another one of those gets them into the playoffs.
Wrecking Crew (293-147 / 3rd, Brooklyn/Queens) (Was 43)
That was a big win, but with that district close, they better get another one and not leave it to chance on a hope to make the playoffs.
Pocket Kingz (268-172 / 4th, NJ Northwest) (Was 39)
Could have helped themselves but didn't. Still in ok shape going into the position round.
Voodoo (252-148 / 2nd, PA North) (Was 48)
A few more spells and they will be bowling in July
The M.O.B. (290-190 / 3rd Queen City) (NEW)
This is a very dangerous team that no one is talking about. If they get into the playoffs, watch out.
The Watchmen (282-198 / 3rd, Inner Coastal) (NEW)
To be honest, they should have been in awhile ago – just too much congestion from other teams. But they are here now and looking for more.
Secret Society (278-202 / 3rd, PA South) (NEW)
Where in the world did they come from? Shhhh, it's a secret.
All In! (243-157 / 3rd, PA North) (Was 50)
They should be happy that everyone around them isn't getting the job done, because they aren't either.
Silver Lanes Express (278-162 / 2nd, New England South) (Was 38)
They haven't taken their bye yet, and with 3 teams right behind them, they could be a classic example of dead team walking.
NEXT 5 In: Reloaded, Silent Killerz, Tom's River Rats, Outkasts, Complete Anarchy
OUT: Tribe Called Nest, Menace II Society, Auburn Maulers, Showtime