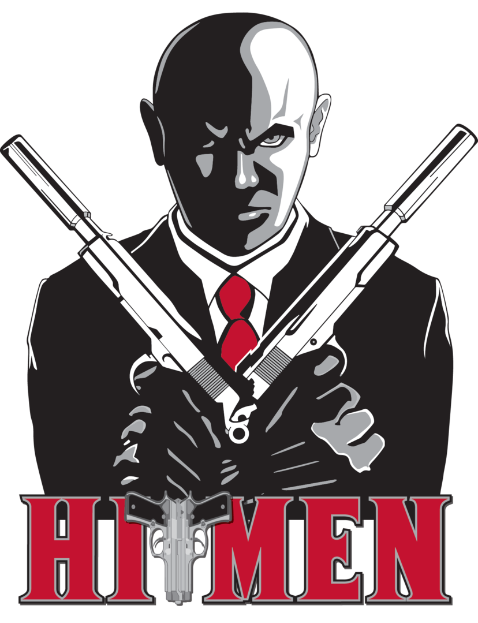 More notes before we start:
Style points count. You'll see that down the list.
Just a reminder, I'm a 'What have you done for me lately' guy, so a team that did great last year but is bowling like dishwater now is not going to be on this list.
If you're not in a play-off spot in your district. You're not making the list.
While #1 is Tour Stop Play, Team Rankings / WCS / Tournament Results DO count here, because if they do well and a team uses these people in a UBA Tour Stop, then there's no reason why not to think they will be just as good at a tour stop as they are in a tournament, etc.
Keep in mind that with over 200 teams competing this season, this list represents less than the top 25% of the UBA. If you're on here, consider that some kudos.
This is for fun. Don't get salty, get motivated.
I love all feedback, so keep it coming 🙂
So here we go with this week's rankings….
CURRENT PLAY NOTE: Match Play up to – but not including – the weekend of May 21.
Hitmen (354-86 / 1st) (Was 1)
They will be keeping this spot nice and toasty, barring any signs of stupidity.
Outrage (342-98 / 1st) (Was 2)
When you take the bye week, second place takes 30 and you're still up by 13, that's pretty good.
Impact (329-111 / 2nd) (Was 4)
Hey! There's that team that won 30 and is still behind Outrage! Hi there!
Conspiracy Theory (338-112 / 1st) (Was 7)
Going 38-2 and almost cementing first place in their district gets you into the Top 5.
AC Express (327-113 / 1st) (Was 6)
They only took 24, but with DGF and Royal Flush both going down, they move up based on attrition.
Spartanberg Savages (297-143 / 1st) (Was 8)
58-22 after their first loss of the season.
Reality Check (294-106 / 1st) (Was 12)
Also 58-22 in their past 2 matches.
High Octane (296-104 / 1st) (Was 11)
Didn't lose, so they get to move up. Big match this weekend coming up.
G.O.A.T. (259-141 / 1st) (Was 13)
THIS close to clinching the district.
Team Matrix (282-158 / 1st) (Was 15)
Some people asked 'Why did they make the Top 50?' Now it should be 'Can they sneak into the Top 5 if other teams keep losing?'
BC Crew (256-144 / 2nd) (Was 10)
Got the win, but 24-16 won't get you into first place. Yet.
Da Garden Foundation

(234-126 / 1st)

(

Was 3)


DIY bowled like they needed to win to make the playoffs. DGF bowled like they had a big lead in first and didn't care if they bowled like hot garbage.
Usual Suspects (246-114 / 1st) (Was 16)
Good win to keep them in first. Can they hold onto the belts against Dysfunctional Bowlers?
Royal Flush (296-104 / 1st) (Was 5)
Insert Project Mayhem for DIY and Royal Flush for DGF.
Legacy (273-127 / 2nd) (Was 22)
Haven't lost since Tour Stop #1 and they can catch The Arsenal.
The Arsenal (288-142 / 1st) (Was 9)
Objects in rear view mirror are closer than they seem.
Lightz Out (269-131 / 1st) (Was 17)
Big 36-4 win keeps them in first and moves them closer to making the playoffs.
Identity Crisis (264-138 / 1st) (Was 18)
165-35 for the past 5 matches
DC Mafia (235-85 / 1st) (Was 28)
66-14 over the past 2 Tour Stops
Disorderly Conduct (253-147 / 2nd) (Was 21)
Still moving up the charts
Murder Inc. (275-205 / 2nd) (Was 19)
FINALLY ended their skid, but now they have to go on the offense.
X-It Woundz (234-206 / 4th) (Was 41)
Now 3 points behind Murder Inc. and climbing…
Class aXe

(256-104 / 3rd) (Was 14)


Currently in recess.

L

atino All-Stars

(221-139 / 3rd) (Was 23)


Slowly creeping up on the front-runners
New England Heat (296-114 / 1st) (Was 27)
Welcome back to the Top 25
Philly Horsemen (241-119 / 1st) (was 29)
Winners of their last 4
King's Court (266-174 / 2nd) (Was 31)
Now tied for 2nd after a 6-54 start
Menace II Society (266-174 / 2nd) (Was 32)
Tied with King's Court, but not for long if they continue to lose matches.
The Replacements (244-156 / 3rd) (Was 35)
The ship's been righted. For now.
Bulletproof (242-158 / 2nd) (Was 48)
72-8 after the donut.
Rival Alliance (222-138 / 2nd) (Was 33)
They needed that win, but they need to do more in order to catch first.
NJ Drillers (227-173 / 3rd) (Was 37)
Still in a good position to make the playoffs.
Apocalypse (182-98 / 1st) (Was 40)
Now in first in the Bronx
Killerz Grip (232-168 / 3rd) (Was 42)
66-14 for their past 2 tour stops
Project Mayhem (229-171 / 4th) (Was 49)
Big win this past tour stop. Can they continue through the heart of the league?
Magna Carta (269-171 / 2nd) (Was 44)
Getting a huge push up the standings
Hot Pockets (242-198 / 3rd) (Was 47)
How good would they be if they didn't have to deal with Outrage and Impact?
Most Wanted (254-147 / 3rd) (Was 50)
Not secure yet, but won 5 straight, so looking good.
Pocket Kingz (252-148 / 3rd) (Was 20)
Could have solidified a playoff spot. Now they have work to do.
Sub-Zero (228-172 / 3rd) (Was 24)
They need to rebound this weekend. Badly.
Rollin' Rebels (244-156 / 2nd) (Was 25)
The Rebels are always pure gentlefolk, like allowing High Octane to run away with the district. Nice Southern hospitality.
Motion 2 Strike (226-94 / 2nd) (Was 26)
They also have some work to do this weekend, or they could be in serious trouble.
Train Wreck

(247-153 / 2nd) (Was 34)


Wrecked. Close to smoldering.
Wrecking Crew (259-141 / 2nd) (Was 36)
Also wrecked, but in the wrong way.
Silver Lanes Express (278-162 / 2nd) (Was 38)
Oh the thoughts of chasing first. Now they have to worry about their own survival.
Tribe Called Nest (184-96 / 1st) (Was 39)
The double-header this weekend will determine if they are fighting for first or their post-season existence in June.
Auburn Maulers (209-151 / 2nd) (Was 43)
Identity Crisis is speeding to first and is using the Maulers as a pothole.
Voodoo (214-146 / 3rd) (Was 45)
They have a lot of work to do in June.
Showtime (212-148 / 3rd) (Was 46)
26-54 for the past 2 tour stops isn't going to get it done.
All In!

(233-127 / 2nd) (Was 30)


Remember when I got made fun of when I was told point blank that All In! needs to be careful about doing what they did last time and choke away a playoff spot? About that…
NEXT 5 In: Reloaded, Franchise, Secret Society, The Watchmen, M.O.B.
OUT: NONE