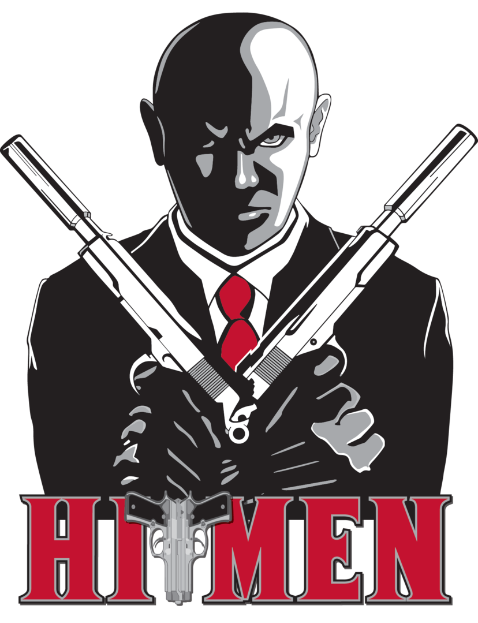 More notes before we start:
Style points count. You'll see that down the list.
Just a reminder, I'm a 'What have you done for me lately' guy, so a team that did great last year but is bowling like dishwater now is not going to be on this list.
If you're not in a play-off spot in your district. You're not making the list.
While #1 is Tour Stop Play, Team Rankings / WCS / Tournament Results DO count here, because if they do well and a team uses these people in a UBA Tour Stop, then there's no reason why not to think they will be just as good at a tour stop as they are in a tournament, etc.
Keep in mind that with over 200 teams competing this season, this list represents less than the top 25% of the UBA. If you're on here, consider that some kudos.
This is for fun. Don't get salty, get motivated.
I love all feedback, so keep it coming 🙂
So here we go with this week's rankings….
CURRENT PLAY NOTE: Match Play from April and Pertinent Team Ranking Results.
Hitmen (354-86 / 1st) (Was 1)
This is the first team to clinch a District. Even if they are to lose a tour stop now, it means nothing and said Hitmen will be staying at the top spot for awhile…
Outrage (342-98 / 1st) (Was 2)
…Unless another team can also clinch and maybe jump them in points. Few teams can do that, but the defending champions would be one of them.
Da Garden Foundation

(234-126 / 1st)

(

Was 3)


So would the team that badly wants to go to Battle Bowl and dethrone the champs. Though their road is going to be a lot tougher.
Impact

(289-111 / 2nd) (Was 4)


Can they catch Outrage? They have to take at least 30 when Outrage gets their bye.
Royal Flush (296-104 / 1st) (Was 6)
Strong nominee for Most Improved Team of the year.
AC Express (303-97 / 1st) (Was 7)
Another nominee as they have a solid hold on the NJ South. Very close to finishing the job.
Conspiracy Theory (290-110 / 1st) (Was 8)
The Threory is they are THIS close to clinching their district in the Southeast.
Spartanberg Savages (239-121 / 1st) (Was 10)
Going 58-22 after taking your first loss will get you back into the Top Ten.
The Arsenal (279-79 / 1st) (Was 14)
Good teams go 40-0 against teams they are supposed to beat up on and take a 23 point lead in the NENJ in the process.
BC Crew (256-144 / 2nd) (Was 11)
They benefit from teams above them losing.
High Octane (296-104 / 1st) (Was 3)
Is their 52 point lead due to them winning or The Rollin' Rebels taking some really bad losses?
Reality Check (294-106 / 1st) (Was 18)
Needed these past few wins in a big way.
G.O.A.T. (259-141 / 1st) (Was 5)
Still in first, but going 1-1 in the double-header doesn't keep you in the Top Ten.
Class aXe

(256-104 / 1st) (Was 9)


They take their first loss and drop to second while losing. They told me they would be motivated after losing. Well, get motivated.
Team Matrix (250-150 / 1st) (Was 13)
It's gonna be a fun ride in the NJ Shore, but they have the advantage of being in first coming down the stretch.
Usual Suspects (246-114 / 1st) (Was 15)
The only thing that can stop them right now is them not bowling last weekend.
Lightz Out (269-131 / 1st) (Was 20)
Time to gear up for the last few tour stops.
Identity Crisis (264-138 / 1st) (Was 21)
2 Months left to go to hold on to the NE North
Murder Inc. (253-147 / 2nd) (Was 22)
The objective now is to stay out of harm's way…
Pocket Kingz (252-148 / 3rd) (Was 23)
Which the Kingz can put them in. Big match coming up.
Disorderly Conduct (253-147 / 2nd) (Was 37)
Huge wins this past weekend to give themselves an outside chance to shock the world.
Legacy (242-118 / 3rd) (Was 32)
Two of their last 3 matches are against Class Axe and Arsenal. First place is not out of the question.
Latino All-Stars (221-139 / 3rd) (Was 35)
Big must-win against Class Axe shoots them up the chart. Can they do more damage?
Sub-Zero

(228-172 / 3rd) (Was 11)


I'll take Southeast teams that shot themselves in the foot this past weekend for $200, Ken.
Rollin' Rebels (244-156 / 2nd) (Was 17)
I'll take Southeast teams that shot themselves in the foot this past weekend for $400, Ken.
Motion 2 Strike

(226-94 / 2nd) (Was 19)


They hit the Daily Double. In this case, double 10 points per each of the last 2 tour stops.
New England Heat

(296-114 / 1st) (Was 24)


They have a chance to be scorching hot during the next few weeks.
DC Mafia

(235-85 / 1st) (Was 25)


Didn't fall any more because they didn't play.

P

hilly Horsemen

(241-119 / 1st) (was 26)




W

ild horses need to be Clydesdales in May
All In!

(233-127 / 2nd) (Was 27)




S

till looking up at a horse's rear in the standings.
King's Court (266-174 / 2nd) (Was 39)
That was an ugly win. Like Wilbur in Charlotte's Web if someone put lipstick on him before the pet show.
Menace II Society (266-174 / 2nd) (Was 40)
Got the win, but it was the same as King's Court, so they remain right next to them.
Rival Alliance (222-138 / 2nd) (Was 28)
Should be fun to see how this unfolds against the Usual Suspects
Train Wreck

(247-153 / 2nd) (Was 29)


Can they derail Team Matrix?
The Replacements (244-156 / 3rd) (Was 30)
Bark?
Wrecking Crew

(259-141 / 2nd) (Was 31)


Thin line between first and not making the playoffs in the BQD.

N

J Drillers

(227-173 / 3rd) (Was 33)


Drill, baby, drill.
Silver Lanes Express (278-162 / 2nd) (Was 34)
Big matches coming up for them also.
Tribe Called Nest

(184-96 / 1st) (Was 35)


Remember at the beginning of the season when I called Tribe Vs. Apocalypse?
Apocalypse

(182-98 / 2nd) (Was 36)


Well lookie here.
X-It Woundz (234-206 / 4th) (Was 38)
Next 2 matches are HUGE.
Killerz Grip

(232-168 / 3rd) (Was 41)


6 Teams up on Top. 4 get in.
Auburn Maulers (209-151 / 2nd) (Was 42)
Went to Auburn for the week.
Magna Carta (269-171 / 2nd) (Was 47)
No wins or losses, so enjoy the stay for another week.
Voodoo (214-146 / 3rd) (Was 45)
Cast a deadly spell against your enemies this weekend?
Showtime (212-148 / 3rd) (Was 46)
PA South starts again soon.
Hot Pockets (242-198 / 3rd) (Was 47)
What sort of filling will they have during their next match?
Bulletproof (242-158 / 2nd) (Was 48)
They need to stop shooting blanks.
Project Mayhem (229-171 / 4th) (Was 49)
Mayhem! Next tour stop?
Most Wanted

(254-147 / 3rd) (Was 50


Still in third. Still the most wanted in the 50th slot.

NEXT 5 In: Bounty Hunters, The M.O.B., Kryptonite, The Krakens, Toms River Rats
OUT: NONE