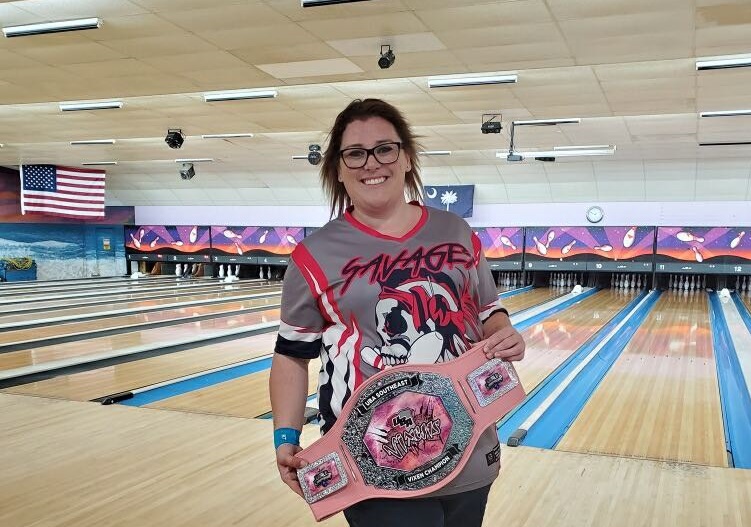 More notes before we start:
Style points count. You'll see that down the list.
Just a reminder, I'm a 'What have you done for me lately' guy, so a team that did great last year but is bowling like dishwater now is not going to be on this list.
If you're not in a play-off spot in your district. You're not making the list.
While #1 is Tour Stop Play, Team Rankings / WCS / Tournament Results DO count here, because if they do well and a team uses these people in a UBA Tour Stop, then there's no reason why not to think they will be just as good at a tour stop as they are in a tournament, etc.
Keep in mind that with over 200 teams competing this season, this list represents less than the top 25% of the UBA. If you're on here, consider that some kudos.
This is for fun. Don't get salty, get motivated.
I love all feedback, so keep it coming 🙂
So here we go with this week's rankings….
CURRENT PLAY NOTE: Match Play from Megabowl and Pertinent Team Ranking Results.
Spartanberg Savages (231-89 / 1st) (Was 1)
Now the cute jokes aside, I would have switched them and the Hitmen…EXCEPT…the Savages won 36-4 over second placed BUFU while the Hitmen barely got by a 8th placed squad 24-16. So the places stay put.
Hitmen (258-62 / 1st) (Was 2)
However, the Hitmen do win, so they also stay put.
High Octane

(256-56 / 1st) (Was 3)


So does High Octane, as the top teams in the South seem to be separating themselves from the other teams in the South.
Outrage (278-82 / 1st) (Was 4)
Not an impressive win (we are used to those), but a win which keeps them in a solid first place in their district.
Da Garden Foundation (234-126 / 1st) (Was 8)
DGF not only wins, but they take back first in the NJNW. Can this team return to the dynasty where they won everything?
Reality Check (228-52 / 1st) (Was 9)
Out of all of the teams in the South, this may be the most dangerous that's not getting any street cred.
Lightz Out (264-96 / 1st) (Was 13)
At the beginning of the year, you did not expect to see them as the highest ranked team in the Atlantic Conference.

I

mpact

(227-93 / 2nd) (Was 15)


Still have some impact and they took their bye.
Class aXe (240-80 / 1st) (Was 16)
Still holding on to first place and still undefeated in Tour Stop play.
G.O.A.T. (183-97 / 2nd) (Was 5)
I usually don't drop teams this severely when they get a bye and they have plenty of time to move back up, but boy, was that bye painful for this team.
Royal Flush (224-96 / 1st) (Was 11)
Have first place in the LI District AND the bye in hand.
BC Crew (224-136 / 2nd) (Was 12)
The lack of bowling keeps them as is.
Sub-Zero (176-104 / 4th) (Was 10)
So you take 30, fall to 4th in your district and are 2 points away from being knocked out completely in the Top 50. Welcome to the Triad District, kids.
The Arsenal (239-79 / 2nd) (Was 19)
Circling the Calendar for Arsenal Vs. Class aXe
Conspiracy Theory (260-100 / 1st) (Was 20)
Only one team in their district is within 50 of them.
AC Express (233-87 / 1st) (Was 6)
They didn't bowl during this stretch, but they will now.
Team Matrix (228-132 / 1st) (Was 49)
This team has always been dangerous once they get to the playoffs. Right now, they are in first place.
Rollin' Rebels (200-120 / 2nd) (Was 31)
Nice little bounce back win. When do they get High Octane?
DC Mafia (235-85 / 1st) (Was 6)
They still have a sizeable lead, but that 26-14 loss to a team that they shouldn't have lost to probably is a match they would want a redo on.
Motion 2 Strike (196-84 / 2nd) (Was 17)
They motioned to have their bye this week.
Usual Suspects (210-110 / 2nd) (Was 32)
Won their match AND the Classic Tag belts. Very good section for the Usual Suspects.
Silver Lanes Express (264-136 / 2nd) (Was 27)
They are starting to show who belongs to get some print in the NE South
Disorderly Conduct (185-95 / 1st) (NEW)
A 40 piece to get you from the outside looking in to first place in your district is impressive.
Murder Inc. (233-127 / 2nd) (Was 30)
Yes they won BUT….see that 2nd there instead of 1st?
Identity Crisis (204-118 / 1st) (Was 29)
Maybe they are taking over the NE North? Maybe?
X-It Woundz (190-170 / 3rd) (NEW)
The only reason why they weren't here sooner is that they weren't in the Top 4. Now that they woke up…look out….
Rival Alliance (222-138 / 1st) (Was 39)
They did respond to the bell. Can they hold on to first?
All In! (199-121 / 3rd) (Was 11)
All Ouch.
Silent Killerz (238-102 / 2nd) (Was 31)
Had to have that one, especially after a WTF against the blind.
New England Heat (268-92 / 1st) (Was 35)
This should be a fun set of matches down the stretch.
Auburn Maulers (167-113 / 2nd) (Was 37)
I think I can I think I can I think I can…
Bulletproof (208-112 / 2nd) (Was 26)
Didn't play, so they didn't fall that much in a section that a lot of teams lost.
Menace II Society

(232-128 / 2nd) (Was 21)


This is one of said teams.

T

he Replacements

(214-106 / 2nd) (Was 22)




Going 20-100 for the past 3 matches is a really good way to go from first to OUT in a hurry.

Latino All-Stars (192-88 / 3rd) (Was 23)
Or only taking 5 points in your last tour stop AND losing the Classic Tag Team belts.
Legacy (212-108 / 3rd) (Was 44)
Bet they would love to have Week #1 back.

N

J Drillers

(191-129 / 3rd) (Was 28)


Drilled some bowling balls that they hope to put to good use this weekend.
Apocalypse (150-90 / 3rd) (Was 33)
Many people are putting them in the playoffs already in a weak Bronx district. If they keep putting out efforts like this, they won't be in the playoffs for too long.
Voodoo (214-146 / 1s) (Was 45)
They are in first…but they also have to take the blind, so first here is very sketchy.
Philly Horsemen (208-112 / 2nd) (was 37)
The Horsemen are looking to ride all over Voodoo
Powerhouse (211-109 / 2nd) (Was 24)
Still have destiny in their own hands in a now-sloppy NJ Shore
Tribe Called Nest

(158-82 / 2nd) (Was 41)


Took the blind and was feeding the baby birds.
Str8 Bizness Cartel

(192-128 / 4th) (Was 42)




N

eeded that one in a big way. Now can they show that they belong as a play-off team?
King's Court (216-144 / 3rd) (Was 47)
Sloooowwwwwly creeeeping into the Playoff picture
Hot Pockets (200-160 / 3rd) (NEW)
Welcome back to the Top 50.
Wrecking Crew (223-137 / 3rd) (NEW)
Speaking of teams who like to make noise once they get into the playoffs….
Magna Carta (226-134 / 2nd) (NEW)
They are not ranked higher because they have to take their blind. But it's intriguing to see what they can do in the Top 50.
Train Wreck (207-153 / 4th) (NEW)
New blood is a good thing here in the Top 50.
Mass Destruction (190-130 / 3rd) (NEW)
With the uncapped Tag Belts and now a Top 4 position, MD re-enters the Top 50.
Showtime

(182-128 / 3rd) (Was 46)




D

anger, danger, stranger, danger
Killerz Grip

(184-96 / 5th) (Was 51)


Just a reminder that you don't get ranked in the Top 50 if you're not in the Top 4 in your district. I know KG will get back in, but they stay here as a reminder.
OUT: New World Order, The Militia, Absolute Chaos, Do it Yourself, #Violators, MOP Nation Militia, Synergy