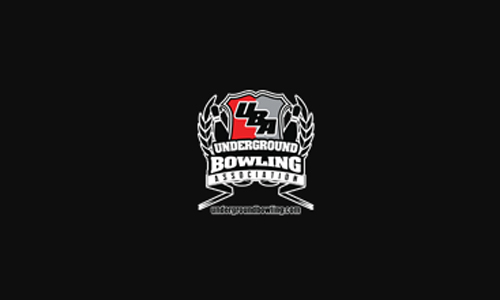 Welcome to the Top 50! This is the part where you're really happy, or – and this is the usual response – you wish to get motivated. Just a reminder – three of the 4 semi-finalists had the #1 at some point of the year (and the other one got to #5) so I sort of know what I'm talking about. Sometimes. But please have fun. And as for my prerequisites…
Style points count.
Keep in mind that with over 200 teams competing (with an increase of teams) this season, this list represents less than the top 25% of the UBA. If you're on here, consider that some kudos.
If you're not in the Top 4 in your district, you're not here. That means we're getting a lot of movement early.
This is for fun. Don't get salty, get motivated.
Yes, I know there's districts with byes. And yes, if it's a close race, sometimes teams will fall out due to said byes. I learned my lesson last year when teams with byes complained about that. When I decided to be nice and rewarded teams with extra spots, said teams didn't make the playoffs because they didn't get the points needed when the teams over them had byes and I looked like more of a moron than usual. This season, if you try to use that argument, I will just mention that Nice is a city in France and send you on your way. Deal with it.
I love all feedback, so keep it coming 🙂
So here we go with this week's rankings….
CURRENT PLAY NOTES: 3 Tour Stops is enough to get a good gage on what teams are doing what. Expect a lot of turnaround, as usual.
G-Town Heavy Hitters (86 / 3: Queen City: 3rd Place: Was 1)
Yeagh, they're in third, but they haven't lost a match yet. According to my books, they are 3-0 in Tour Stop play and hence get to keep the #1 spot for now. That being said, there's planty of opportunities to move into first – or lose the top spot.
Outrage (142 / 4: DMV North 1st Place: Was 2)
No that's not a typo. 142-18 for the first 4 tour stops and the LOWEST they scored is 32. The only reason why they are not #1 is because the defending champions haven't dropped a Tour Stop yet, but…woof.
Murder Inc. (84 / 3: NWNJ 1st Place: Was 3)
Also undefeated through 3 tour stops. That being said, can they keep it going? This weekend may be tough…
City Morgue (97 / 3: Metro 1st place: Was 8)
The problem that they had with the lack of scratch bowlers? Problem solved. If they can keep the consistency going, this team could be a mainstay in the Top 20 this season.
Bulletproof (64 / 2: NJ South 2nd place: Was 12)
The NJ South is the only team with 2 Tour Stops going into this weekend, but Bulletproof is looking very strong – so far. They do have a SMufy problem they will have to deal with sooner or later.
M.O.P. Nation Militia (160 / 6: New England North 1st Place: Was 9)
Every year it's wondered if this is the year that MOP lives up to its potential durin gthe regular season before making noise in the post-season. The answer this year could be yes.
Synergy (108 / 3: Inner Coastal 1st Place: Was 16)
108-12 to start off the season. Nice. Part of it could be the new change of district scenery, but they were a powerhouse in the Sand Hills, looking to create more havoc in the Inner Coastal.
International Flavors (94 / 3: NJNE 1st Place: Was 23)
The last team standing in the NJNE last season is the only team with no tour stop losses so far this season.
Impact (118 / 4: DMV Central 1st Place: Was 24)
The lingering effects of malaise from last season are gone as of now. They are looking to make a bigger impact this season (yes, I know what I did there. Shame on me.)
Hitmen (102 / 3: Capital 1st place: Was 39)
Cue Kevin Decker whining about me on that the team is too high or too low here.
High Octane (96 / 3: Sandhills 1st Place: Was 35)
Stop me if you've heard this one – High Octane is in first place in the Sandhills, with 32 points exactly in each tour stop.
Beast Squad (96 / 3: Sandhills 1st Place: Was 44)
But what's new is that the Beasties are side by side with High Octane. Usually High Octane pulls away by the end of the season. Will we get the same play or will there be a different ending?
Long Island Legendz (92 / 3: Long Island 1st Place (Tied): Was 37)
This is where I get into trouble. I (correctly, may I add) gave the Legendz a bad prediction on last season's tournament and I heard from them a lot…until they got knocked out in the first round and I got crickets. Clearly, they got motivated and are in first place. Can they stay there?
All In! (98 / 3: PA North 1st Place: Was 40)
It was expected that they would be in the Top 15, considering their mastery of the PA North as of recently. So far, the expectations are met.
D.I.L.L.I.G.A.F. (104 / 3: Queen City 1st Place: was 42)
It took them a little while to get rolling last season, with the new team feel – sort of like that new interior car small. No such qualms this season and the car has been tuned up very nicely.
G.O.A.T. (96 / 3: Triad 1st Place: NEW)
You don't think they were a little ticked off that they didn't make the playoffs last season? Here they come to rectify that issue early. And probably often.
Framed 4 Murda (140 / 4: Virginia 1st Place NEW)
Right now, they are framed for averaging 35 points per tour stop, That's not a typo. But can they do that against some of the better teams in the district?
Da Hit Squad (108 / 3: Brooklyn / Queens 1st Place NEW)
DHS is also looking to build from making the playoffs and having a quick exit. Snagging a first round bye by winning the district is a good way to improve your odds.
Release the Kraken (92 / 3: Long Island 1st Place NEW)
The Krakens – and the onslaught – have been released to the dismay of the rest of Long Island. Just like Framed 4 Murda, they are doing a nice job of picking on the lower placed teams. How can they do against stiffer competition?
New England Heat (92 / 3: NE South 1st Place NEW)
They're baaaaaaaack. And Mr Wiggins couldn't be happier.
Powerhouse (92 / 3: NE South 1st Place NEW)
Powerhouse is looking to take the lead in a very new-look NJ Shore. Based on what they did at the end of last season, this shouldn't be too much of a surprise.
Smurf Nation (66 / 2: NJ South 1st Place NEW)
Speaking of surprises, the Smurfs are back on the move. They are looking to turn apples – and points – into gold. So far, they are doing Smurf-tastic.
Rival Alliance (103 / 3: PA South 1st Place NEW)
The latest in this rivalry is that they are in first place. For now. Though Top 4 matches are always fun (and we shall be seeing a bunch of them very soon)
Critical Roll (102 / 3: Deep South 1st Place NEW)
This is a new team with a critically good start. Now can they keep on rolling?
Augusta Reign (92 / 3: Palmetto 1st Place NEW)
You're used to seeing them in the Deep South. They can do just as much damage in the Palmetto district.
Disorderly Conduct (94 / 3: Triad 2nd Place NEW)
Previously, they were the play-off Cinderellas. This time around, they want to flat-out claim the throne. And they don't need to be (prince) charming anyone in order to do it.
Str8 Bizness Cartel (104 / 4: DMV South 1st Place: Was 5)
98-22 for the past 3 tour stops after the first 'What Was That?' debacle on their first Tour Stop.
Complete Anarchy (78 / 3: Palmetto 2nd Place: Was 7)
Not too bad so far – and the tour stop that they lost was one they could have gotten the W on.
NWO Wolfpack (114 / 4: DMV North 2nd Place: NEW)
Its been said many times that after Outrage, the rest of the DMV North is up for grabs. This team seems to be the current one that wants to grab it,
Fearless (105 / 4: Virginia 1st Place: NEW)
Right now, they are Fearless enough to take a 1 point lead in the newly formed Virginia district.
High Voltage (104 / 4: Virginia 2nd Place: NEW)
This is going to eventually sort itself out
The Risen (104 / 4: Virginia 2nd Place: NEW)
But as of right now, they will be clumped together nice and tight.
The Arsenal (87 / 3: NJNE 2nd Place: Was 34)
They should make it back up into the Top 10 and should invariably make the playoffs, but losing to The Messenger Mafia 21-19 when they beat them up last season by a combined 74-6 should give them motion to pause.
DC Mafia (112 / 4): DMV South 2nd Place: Was 26)
If this was a month ago, they would be in first place. But it's not, and they are not, after they took their first loss of the season.
Goon Squad (94 / 3): NJ Shore 2nd Place: NEW)
I am going to try very very hard to not throw in any Goonies Movie references. For now. Until they inspire me to do otherwise.
Dead Flush (74 / 3): NJ Shore 2nd Place: NEW)
A resurgence? Only time will tell.
Capital City Hitters (98 / 3): Capital 2nd Place: NEW)
They don't stink and they have enough power to make the list Still, this could be eye-opening to other teams in the district if they keep this up.
Beach Brawlers (76 / 3: Inner Coastal 4th Place: was 10)
Heavy is the head that wears the district title.
New World Order (84 / 3: Triad 3rd place: Was 11)
Not as strong of a start as last season, but still in very good shape as we get out of Halloween.
Da Garden Foundation (68 / 3: NJNW 4th Place: Was 14)
If the playoffs started, they would be in. That being said, 4th placed is no longer a safe spot for DGF, so they need to get moving soon.
Usual Suspects (76 / 3: PA South 2nd Place: Was 17)
Usually would be in pretty good shape – but not this early. They need to get a move on as well.
Apocalypse (88 / 13: Metro 2nd Place: NEW)
We usually see them up high at this point in the Fall. Can they stay up here at this point in the Spring and not wilt themselves out of the post-season?
Identity Crisis (135 / 5: New England North 2nd Place: Was 36)
They need to regroup from the Identity Crisis they had during the playoffs. However, they may have started to put it behind them.
Apex Predators (88 / 4: DMV North 3rd Place: Was 29)
They need to put Northeast Vixen's Champion Sagirah Wheeler in every single spot in their Tour Stop. and Team Ranking. And every tournament.
Secret Society (379 / 13: PA South 1st Place: Was 33)
I'm going to get some sort of spiel that I don't know what I'm talking about and they should be that much higher – and they would be if they didn't get bludgeoned 34-6 by the Usual Suspects.
Outkasts (82 / 3: Capital 3rd Place / Was 49)
This is a quality team that's good enough to make the next step forward. They have to get over a few hurdles. Can they?
Total Mayhem (85 / 3: NJNE 3rd Place / Was 50)
If they playoffs started today, they would be in their second straight. Doing very well despite the tough schedule to start out the season.
Striking Vipers (96 / 3: Inner Coastal 2nd Place / NEW)
96 points in 3 tour stops, regardless of who the opposition is, worls well in the UBA. Can they do this against the teams that are over .500?
The Militia (95 / 3: Queen City 2nd Place / NEW)
This is another team that likes to hang out in this neck of the woods, though they are in a really tough district that includes the current World Champions. Is this the year that they break through?
JustUs League (88 / 3: Brooklyn/Queens 2nd Place / NEW)
See what I wrote for The Militia? You can put it here also (sans the World Champion Part). In this district, 8-9 teams rotate for 4-5 playoff spots every season -this will not be an exception.

NEXT 5 IN: Motion2Strike, Messenger Mafia, Sub-Zero, BC Crew, Pocket Kingz
OUT: X-It Woundz, Royal Flush, Class aXe, Bowlerama Express, Menace II Society, Magna Carta, Nation of Domination, Lane Crashers, High Powered, Killerz Grip, Immortals, High Caliber, Hills Have Eyes, Team Matrix, Carolina Swag, Conspiracy Theory, Toms River Rats, Total Chaos, Wrecking Crew, Secret Invasion, Hot Pockets