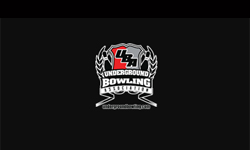 THE UNDERGROUND BOWLING ASSOCIATION PRESENTS:
SOUTHEAST REGION TEAM RELAY 2023
PREPAY TAB FOR THIS EVENT WILL OPEN ON TUESDAY NOVEMBER 21St AT 6PM
A FRANCHISE EVENT OPEN TO ALL OFFICIAL UBA FRANCHISES
PLEASE NOTE THAT DETAILS LISTED BELOW ARE SUBJECT TO CHANGE
LOCATION: AMF ALL STAR LANES- 910 S HOLDEN ROAD. GREENSBORO, NC 27407
DATES: SUN DEC 17TH 2023
TIMES: 10AM START (9AM check-in)
ENTRY FEE: $450 PER TEAM ($75 prepay deposit is required)
VISIT THE UBA WEBSITE at www.ubatv.tv., UNDER EVENTS FIND THE UBA TEAM RELAY SUB TAB, ENTER FRANCHISE NAME & LOCATION & SUBMIT YOUR $75 DEPOSIT OR PAY $450 IN FULL. BALANCES ARE DUE AT CHECK-IN TIME OF THE EVENT. TEAM FRANCHISE NAMES ARE REQUIRED WHEN SUBMITTING PREPAYMENTS. IF NOT, PAYMENT WILL BE REFUNDED. ROSTERS ARE DUE NO LATER THAN THURS DEC 14TH 2023.
RULES & FORMAT:
FRANCHISES ARE ALLOWED TO SUBMIT AS MANY TEAMS AS THEY CHOOSE TO ON A 1ST COME 1ST SERVE BASIS. DEADLINE TO PREPAY & REQUEST REFUNDS WILL BE THURS DEC 14TH 2023 @11:59PM. REFUND REQUESTS MUST BE EMAILED TO [email protected]. THERE WILL BE NO REFUNDS GRANTED AFTER THE DEADLINE DATE. WALK-IN TEAM ENTRIES WILL ONLY BE PERMITTED IF THE ENTRY COUNT BECOMES AN EVEN NUMBER. WALK-IN TEAM FEE WILL BE $510
Each franchise team can use anywhere between 3-6 bowlers per team. SWITCHING TEAMS IN BETWEEN ROUNDS IS NOT PERMITTED IF A FRANCHISE HAS MULTIPLE TEAMS BOWLING. The team you are initially signed up to bowl with after check-in is completed is the team you must stay on for the entire event. Teams may edit their roster at the start of practice of each round but must use members on their initial roster that was finalized at check-in.
Team Relay is 3 Rounds
Round 1(HDCP): Each team must submit 3 bowlers and bowl 3 games each.
Round 2(HDCP & SCRATCH): Each team must submit 2 bowlers 1 SCRATCH & 1 HANDICAP and bowl 3 games each.
Round 3(SCRATCH): Each team must submit 1 SCRATCH bowler and bowl 3 games.
** Point system for each round will be based on the number of entries. For example, if there are a total of 38 teams, 1st place per round will be 38 pts, 2nd will be 37pts, 3rd will be 36pts etc. etc.
Final Standings will be determined by tallying all points per team/per round.
HANDICAP: HDCP BASE WILL BE 70% OF 240.
AVERAGES: HIGHEST AVERAGE BETWEEN BOOK AVERAGE & UBA AVERAGE MUST BE USED. ALL AVERAGES ARE LOCATED IN THE UBA AVERAGE DATABASE AT WWW.UBAAVERAGES.COM.
INCENTIVES: THERE WILL BE SIDE POTS RAN FOR EACH ROUND.
ANY QUESTIONS OR CONCERNS PLEASE EMAIL [email protected].
THANK YOU
UBA SE EC.
Visit UBATv at: https://ubabowling.ning.com/?xg_source=msg_mes_network