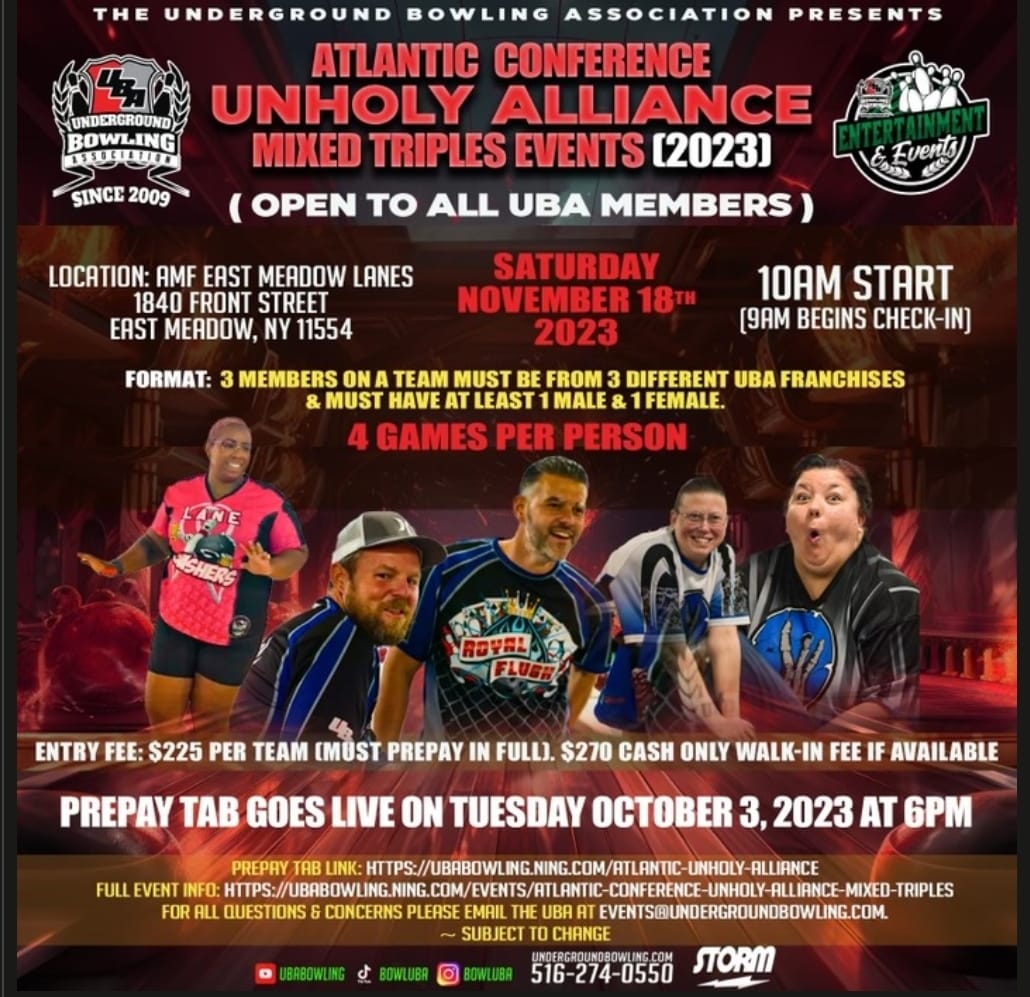 MOST – but not all – of the UBA schedule is done for November. What's going on this weekend?
The Unholy Alliance in East Meadow is going to happen on Sunday. This is the first time that the Unholy Alliance tournaments will be divided by conference – AS WELL AS the big one in February.
Season Brawl for All Qualifiers? We still have some of those.
Northeast New Jersey Tour Stop – That happens Saturday morning at Majestic
Uncapped Northeast Tag Title Defense Class aXe defends against Raul Renteria and Brian Andes from the Dysfunctional Bowlers at Parkway.
Other WCS matches – you'll see lots of action as this is the last weekend before Thanksgiving and the Northeast WCS matches at Westbrook next weekend.