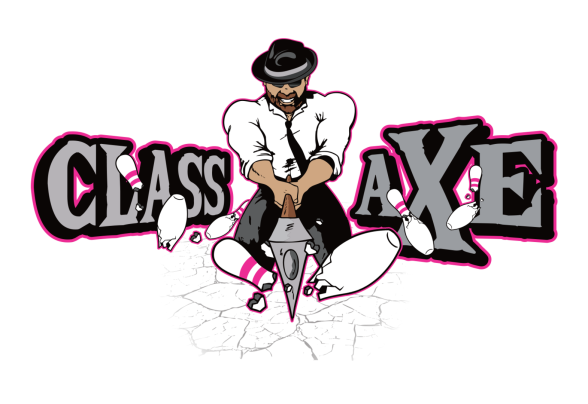 For the first time in UBA history, all of the teams are playing each other based on the conference, not the districts. This means that we will be seeing some matches for the first time and some seedings for the first time. Gordon Pepper will break down the Atlantic Conference.
For those of you who liked my Top 50's – thank you. For those of you who hated them…well…you may not enjoy yourself any more here, but let's break down the bracket.
Hardest Quadrant: #1
The #1 Seed Class aXe could potentially be staring at Royal Flush – last year's Runner-Ups – in the Round of 32. And that's if they survive their match-up with either Arera 51-8 (rematch) or Wild Card taker The Fury first. Fellow NE South players Pound4Pound awaits Royal Flush if they get past NE North's Mill City Mayhem.
Now you may be asking me 'why is THIS the hardest quadrant?' Because the playoffs are at AMF Circle Lanes in East Haven, CT – which means the CT teams have much more experience playing there than their NYC counterparts. So while the NE has been the least worrisome set for the past few years, the Atlantic Conference playoffs are in their backyard now, so expect some major upsets.
Wide Open Quadrant: #3
None of these teams have gotten a Battle Bowl chip (Lane Crashers got the closest, making it to the finals). Half of these teams are in the NE North (or South), and the 2 teams with byes – The New England Heat and Identity Crisis – had very quick exits last season. If there's any Cinderella team that can be poised to make a run, it could be out of this quadrant.

As per the other quadrants: Sure, Wrecking Crew has won Battle Bowl Before, but that was around a decade ago and this is a new yet-to-be-tested Crew. Everyone else in Quadrant #2 has had some successful resumes, but getting to Battle Bowl has not been listed as one of their accomplishments. Should the 'Crew falter, a new team will be adding 'Getting to Battle Bowl' on their resume.
in Quadrant #4, MOP Nation Militia has a bit of a better draw than last season, where they made the Elite 8, though they have to face two very strong Long Island Teams. Also be on the lookout for #22 Da Hit Squad. IF they bring their Group A scratch bowlers (who do love Circle Lanes), they could be poised to make a run of their own.
PREDICTION: Just based on the location, if there's any bracket that may not go according to plan, it's this one. As Tribe did not make the playoffs, we'll be seeing at least one new team to the party. My guess? At least one of the teams will not have a first round bye attached to them.