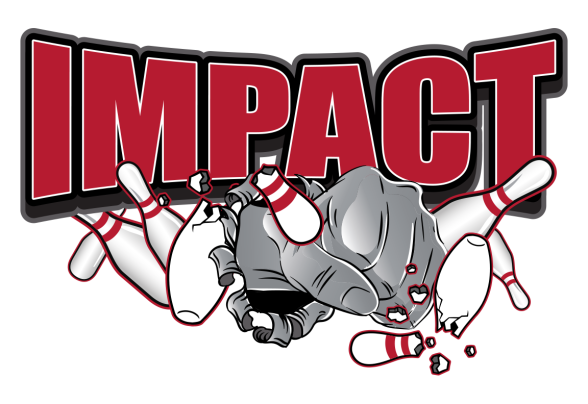 Welcome to the Top 50! This is the part where you're really happy, or – and this is the usual response – you wish to get motivated. Just a reminder – three of the 4 semi-finalists had the #1 at some point of the year (and the other one got to #5) so I sort of know what I'm talking about. Sometimes. But please have fun. And as for my prerequisites…
Style points count.
Keep in mind that with over 200 teams competing (with an increase of teams) this season, this list represents less than the top 25% of the UBA. If you're on here, consider that some kudos.
If you're not in the Top 4 in your district, you're not here. That means we're getting a lot of movement early.
This is for fun. Don't get salty, get motivated.
Sorry, not sorry: "We should be out of the Top 50 because we lost to a team that's higher than us in the standings." When said team has taken 2 losses in the first 4 tour stops and that's your only loss when you went to the UBA semi-finals last year…um….no.
Yes, I know there's districts with byes. And yes, if it's a close race, sometimes teams will fall out due to said byes. I learned my lesson last year when teams with byes complained about that. When I decided to be nice and rewarded teams with extra spots, said teams didn't make the playoffs because they didn't get the points needed when the teams over them had byes and I looked like more of a moron than usual. This season, if you try to use that argument, I will just mention that Nice is a city in France and send you on your way. Deal with it.
I love all feedback, so keep it coming 🙂
So here we go with this week's rankings….
CURRENT PLAY NOTES: Most Tour Stops after stops 4 come into play here.
Impact (128 / 4: DMV Central 1st Place: Was 3)
The follow-up to last season's win is a very impressive start so far this season. Can they avoid some of the traps that the highly ranked teams last year didn't?
High Octane (140 / 4: Sandhills 1st Place: Was 6)
VERY tempted to jump them to first – especially as they have a Top 4 win under their belt…but not yet. I reserve the right to flip-flop them in the upcoming weeks…
Class aXe (132 / 4: Metro 1st Place: Was 5)
Granted, they haven't played any of the top teams in the Metro yet, but the points don't care about that.
New World Order (130 / 4: Triad 1st place (T): Was 8)
They still have one of the three belts they had a shot of collecting, so the first weekend in November wasn't a complete disaster. #BeltOwnershipMatters
Str8 Bizness Cartel (136 / 4: DMV South 1st Place: Was 10)
Making a statement very early in a very crowded DMV South District.
All In! (102 / 3: PA North 1st Place: Was 9)
A very rare week where doing nothing moves you up 3 spots.
Outkasts (130 / 4: Capital 1st Place / Was 32)
They beat the team (High Voltage) that beat the team (Hitmen) that represented the South in the Final Four last season. Good enough reason to jump them up here.
Wrecking Crew (120 / 4: Brooklyn/Queens 1st Place: Was 14)
The seeds of this was planted last season. After their huge win over Royal Flush, are they starting to bloom?
G-Town Heavy Hitters (Queen City 1st Place: Was 16)
Broke the tie with D.I.L.L.I.G.A.F in the QC and are now in first place all by themselves. And those pretty new Heavyweight Tag Team Title belts look nice around Jack Ness' and Matt Martin's waists.
Beach Brawlers (124 / 4: Inner Coastal 1st Place: was 12)
All of their matches have been against the teams in the bottom half of the district. Now the challenges begin.
Synergy (121 / 4: Sandhills 2nd Place: Was 11)
I'm looking very forward to seeing Synergy Vs. High Octane
D.I.L.L.I.G.A.F. (116 / 4: Queen City 2nd Place: was 15th)
When do we see D.I.L.L.I.G.A.F. get some WCS gold? They got close….
Reaper Crew (96/ 3: NJ Shore 1st Place: Was 13)
Didn't do anything for the past 2 weeks. That changes this weekend.
Pocket Kingz (106 / 4: NJNW – 1st Place: Was 31)
The Pocket Kingz are now tasting the top spot for the first time in a very very long time. And with that, there's no one in the NJNW that is 4-0 (Pocket Kingz are closest with 3-0-1).
The Arsenal (118 / 4: NJNE 1st Place: Was 37)
A convincing 38-2 win gives them first place back in the NJNE and Nick Gavron and Audrey Snell win the Northeast Heavyweight Tag Team Championship belts – making Snell the first female in the UBA to win the Heavyweight Tag Team Title. Nice segment for Arsenal.
Murder Inc. (102 / 4: NWNJ – 2nd Place: Was 1)
If anyone was wondering why there's no NJ teams in the top ten, it's because a lot of the top ones took the L's. This was one of them.
Outrage (122 / 4: DMV North 1st Place: Was 7)
They are still in first place by 20 points – but was losing to the now second placed Mutiny just a mere wake-up call or a cause for concern?
Carolina Swag (130 / 4: Triad 1st Place (T): Was 42)
Brad Kurth didn't win the Tag Team belts BUT the Swag does have a piece of first place in the Triad.
Royal Flush (112 / 4: Long Island 2nd Place: Was 2)
Losing to The Wrecking Crew is one thing. Relinquishing first place to the Dark Legendz is another.
The Fury (128 / 4: NE South 1st Place: Was 20)
Defeating The Fallout should get some people's attention. It got mine.
Augusta Reign (111 / 4: Deep South 1st Place Was 50)
This looks much more like the 2019-2020 team that was in control before Covid hit than last season's disappointment.
Conspiracy Theory (122 / 4: Triad 3rd Place: Was 23)
4-0 in Tour Stop play but in third place. Conspiracy!
Hitmen (106 / 4: Capital 2nd place: Was 26)
So they complained that they were ranked too high despite the fact that they won the Team Relay and are 3-1 in Tour Stop play. Now they are over the team that they lost to in the standings but I'm sure I'm going to get some sort of complaint, regardless of where I put them. There. Happy? 😛
Rollin' Rebels (118 / 4: Sandhills 3rd Place: Was 25)
Another 4-0 Tour Stop team that's not in first. At least they moved up from 4th to 3rd, so thanks, I think? Sandhills district is strong…
Spartanberg Savages (104 / 4: Deep South 2nd Place: Was 28th)
They got the win, and Daphne Smith held on to her Southeast Vixen's Title, but right now, she's being out-social media'd by her next challenger Kasey Parnell.
Nation of Domination (96 / 3: NJ South 1st Place Was 21)
Didn't play for the past 2 weeks, but they get their chance to move up – or down – this weekend.
AC Express

(86 / 3: NJ South 2nd Place: Was 22)


See Domination, Nation of
Dark Legendz (114 / 4: Long Island 1st Place: NEW)
Going 104-16 for the past 3 matches and taking first place in the LI district gets you here. Now can they stay here?
Top Gunz (100 / 4: NJNW 3rd Place Was 44)
Mad respect for a team that 1. knocked off the defending UBA Champions and 2. is now in 3rd place in the ultra-competitive NJNW.
X-It Woundz (92 / 4: NJNW 4th Place: Was 33)
The win split the gap between 4th and 5th in the NJNW to 25 points. It's nice to have some cushion but we all know that's only temporary.
Dysfunctional Bowlers (95 / 4: NJNE 2nd Place Was 38)
Look who's back in the discussion of the pursuit of the NJNE district title.
Project Mayhem (105 / 4: Long Island 4th Place: Was 45)
They could be a threat in the playoffs – if they make it there in the always crowded Long Island District.
Team Matrix (86 / 3: NJ Shore 2nd Place: Was 27th)
Apparently, the green pill puts them to sleep, as they had no matches since the last chart. ZZZZzzzzzz…
Doverama Dawg Pound (90 / 3: PA South 1st Place Was 29th)
No matches = all quiet in the Dawg Pound. Arf.
Usual Suspects (78 / 3: PA South 2nd Place: Was 35)
Sleeping with the dogs, which is always better than sleeping with the fishes.
Secret Invasion (118 / 4: Metro 2nd Place: NEW)
Secretly debuting on the Metro chart. Will they stay quiet?
Apocalypse (104 / 4: Metro 3rd Place: Was 43)
The bounce-back win was of much more importance than it looks like on the score sheet.
Tribe Called Nest (98 / 4: Metro 4th Place: Was 4)
Losing 36-4 and dropping from first to 4th in the process. Wellllll…..that hurt.
Carolina Gatekeepers (104 / 4: Deep South 2nd Place (T) NEW)
This is nice for a relatively new team who can hold their own against the Savages and company. How deep is their love?
Identity Crisis (138 / 6: New England North 1st Place: Was 17)
Now people are going to ask me – what is a first placed team doing in 39th? Simple: 1. It took them 6 Tour Stops to get to 138 where the top teams are getting there in 4 stops and 2. They are the only team that hasn't taken their bye in their district, which means that their hold on first place is probably going to go bye-bye.
Menace II Society (88 / 3: Queen City 3rd Place: NEW)
They have convincing wins PLUS they have already taken their bye, so first and second place (which are within striking range) should be put on notice.
The Expendables (100 / 4: DMV Central 2nd Place: Was 24)
Remember when they were right on Impact's Tail? Well they're off by 28, which is not by their tail…
Hot Pockets (95 / 4: DMV Central 3rd Place: Was 30)
And them and The Expendables are closer to 5th place than 1st.
Ice Nation (120 / 4: NE South 2nd Place: NEW)
Welcome Ice Nation to the Top 50 – though they've been here before. Just not for awhile. Sort of like the guest who leaves the party at 10pm and comes back at 2am when they realized they left their coat with the house keys in the front pocket.
The Fallout (102/ 4: NE South 3rd Place: Was 34)
This comes at the expense of The Fallout, who loses to the Fury.
Lane Crashers (114 / 4: Brooklyn/Queens 2nd Place: NEW)
Looking to sneak their way in both the playoffs and the Top 50. So far, one out of 2 achieved.
Messenger Mafia (90 / 4: NJNE 3rd Place: Was 36)
Got blown out by the Arsenal and dropped 2 spots to third. Yuck.
Magna Carta (96 / 4: DMV South 2nd Place: NEW)
Surviving the damage done by SBC in the DMV South. So far.
South Jersey Storm (80 / 3: NJ South 3rd Place: Was 48)
On weather break until this weekend.
Southern Asylum (100 / 4: Deep South 3rd Place: Was 46)
We need to see if we can borrow some turkeys from the Asylum for the holidays.
NEXT FIVE IN: Mutiny, Motion To Strike, Striking Vipers, Bowlorama (Or SIlver Lane) Express, Total Mayhem
OUT (For Now): Wasted Potential, New England Heat, Boondoggle, MOP Nation Militia, Total Chaos, Legacy, Suicide Squad