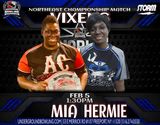 You have some great, and I mean GREAT title matches this month. If there's ever a showcase for the Northeast Bowlers before Mega Bowl, this is it. Let's do some predictions.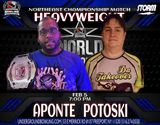 Both of them are in the same district and there's not going to be any surprises here. This is going to be a match based on focus – whoever loses theirs first, loses. Aponte has had some huge nights at Bowlerama. I expect more here.
PREDICTION: APONTE WINS, 4-2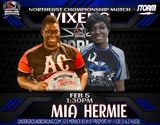 Hall of Famer Vs. one of the best Vixen's champions ever. The one difference here is that Bowlerama has been a nightmare for Williams, and Hermie likes this place. Hermie complains about travelling, but she may not mind going to Virginia for some extra change.
PREDICTION: HANNIBAL WINS 4-3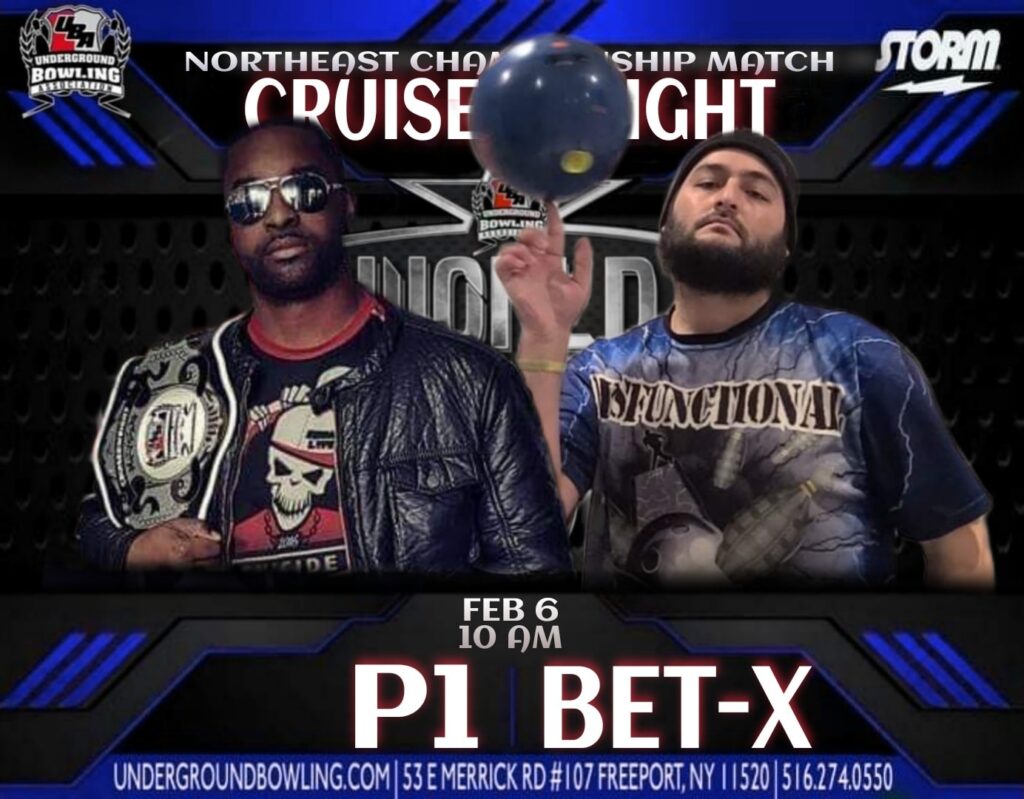 This should be the Main Event at Battle Bowl. You all get it this weekend. This will go 7 also and whoever can figure it out will grab the title. Towel may come into play here.
PREDICTION: RENTERIA WINS 4-3 AND REGAINS THE TITLE
Welterweight Match (no pic): Julio Hernandez Vs. Naomi Reece
This could be another 7 game classic. If Naomi wins she would be the second female to hold the belt – and she has the goods to do it. Hernandez better be prepared, because if he overlooks her, he's going to be losing the belt and having a pack of Reeces Pieces to commiserate. I don't think he overlooks her.
PREDICTION: HERNANDEZ WINS 4-3 AND DEFENDS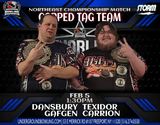 The one thing all of them have in common is that their mental game is awful. Sorry, I said it. But the question is who will have enough mental game left? And as you all know, I may like people, and you all know I hang out with Dansbury a lot, but I tell it as it is and I'm not a homer.
PREDICTION: LATINO ALL-STARS WIN 4-2 AND TAKE THE TITLE.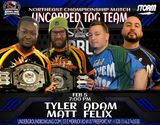 Out of all of the matches, this is the only one not to feature a #1 Contender that's been in the title ring before. In fact, these are two of the newer teams, which will make this fun. On paper, this should be an easy win for Mass Destruction…but that's why we play the game. I'm calling the upset.
PREDICTION: TOTAL MAYHEM WINS 4-3 AND GETS THE HEAVYWEIGHT TITLES.
We'll see how good (or awful) my predictions are this weekend.
Record: Northeast: 21-9 / Southeast: 25-5 / Overall: 56-14