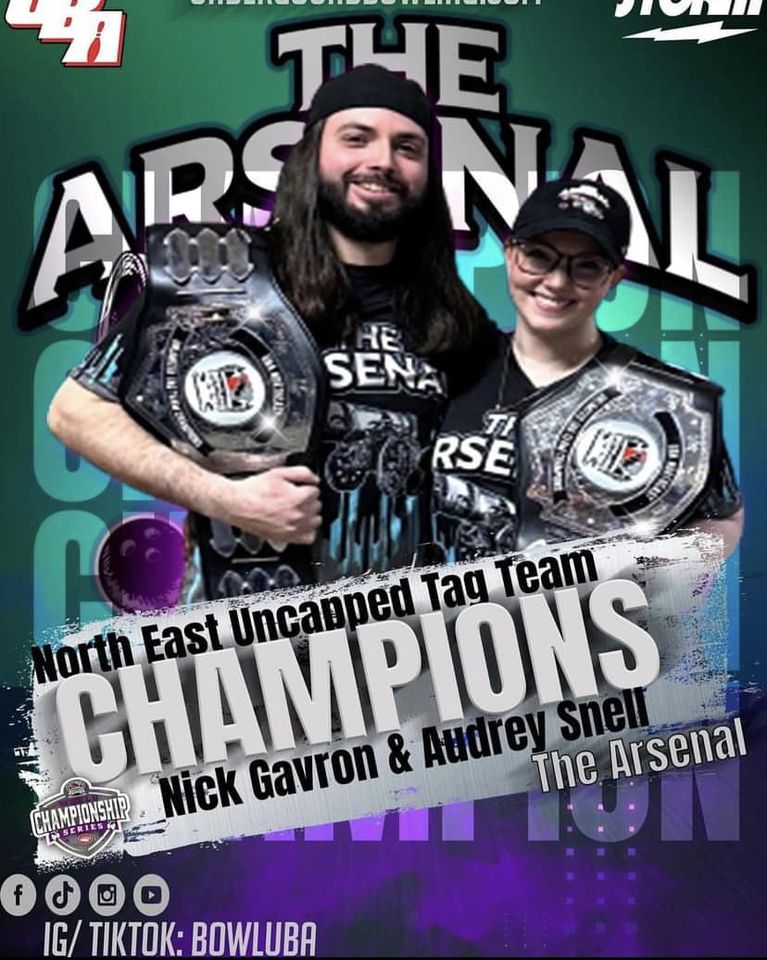 Here's some of the major points on this past weekend's action
Arsenal gets Tag Team Reign #2 – Arsenal's Nick Gavron and Audrey Snall defeat Class aXe's Chris Fawcett and Brian Walton to win the Northeast Uncapped Tag Team belts for the second time. Congratulations!
Speaking of WCS wins, Matthew Gebhardt of KAEA, one of the bowlers with the Northeast Classic Tag Belts, has added the northeast Cruiserweight title to his collection. Read more on the Dansbury Park Press.
In a potential post-season preview, Outrage wins the wood by 3 pins as they defeat Impact 26-14. In DMV North Vs. DMW Central play, DMV Central wins 5-3
Meanwhile in the DMV South, SBC 40 pieces Lethal Injection, which extends their lead in the district. All of the winners in the DMV South took at least 34 points in one of the more definitive Tour Stops.
The UBA has announced their all scratch series. If you want more action, you're going to get it. More on this to come as this season progresses.