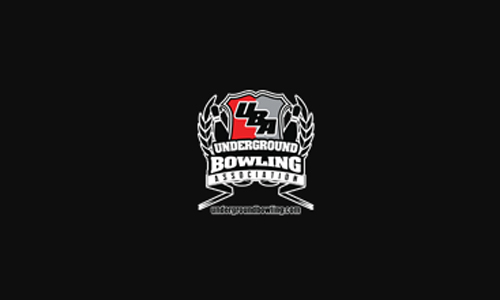 The Underground Bowling Association presents: SOUTHEAST REGION DRAFT
EVENT IS OPEN TO ALL OFFICIAL UBA MEMBERS
Please note that all information listed is subject to change or be edited.
****PREPAY TAB FOR THIS EVENT BECOMES AVAILABLE ON TUES DEC 14 AT 6PM*****
Location: VILLAGE LANES- 330 N. HARDEE STREET. DURHAM, NC 27703
Date: SUNDAY JANUARY 23rd 2022.
Time: 10am start time (9am begins check-in)
Entry fee: $300 per team($60 team deposits must be prepaid to guarantee entry. All cash balances due at check-in time of the event).
– 1st come / 1st serve basis will be used. Event max 38 teams
To prepay, members must be signed into their ubatv.tv account, find EVENTS & PREPAYS, select UBA DRAFT, enter the required information, & prepay a deposit or pay in full.
THIS EVENT IS A 5 PERSON SCRATCH TEAM EVENT WHERE EACH TEAM MUST CONSIST OF THE FOLLOWING:
1 Heavyweight (male or female)
1 Vixen (A female)
1 Cruiserweight (Any Male/Female with 215 or below avg)
1 Tag Team (Any 2 members that do not exceed a 430 avg cap)
ONLY OFFICIAL MEMBERS ON FRANCHISES & OFFICIAL INDEPENDENT MEMBERS ARE ELIGIBLE TO COMPETE. TEAMS CAN CONSIST OF ANY 5 OFFICIAL MEMBERS OF THE UBA.
FORMAT: Each team will bowl 3 games on the same pair of lanes & the Top 5 teams will advance to the stepladder round. The stepladder round will begin with the #5 seeded team vs #4 seeded team. One game elimination round will be broken down into 5 individual matches. Team that wins 3 out of 5 singles matches will advance. Example: 5th seed's Heavyweight vs 4th seed's Heavyweight, Vixens vs Vixens, Cruiserweight vs Cruiserweight, & Tag Team vs Tag Team. Tag Team will be broken down into 2 individual match play match-ups. The higher seeded team will determine these 2 singles matchups. Winning team will bowl the #3 seed, winners of that match will bowl #2 seed & winners of the #2 match will bowl the #1 seed to determine the overall winners.
Ties:
For stepladder spots 1-4: highest team scratch game during qualifying get the higher seed.
For stepladder spot #5: a 6th, 7th, 8th, 9th, & 10th frame roll-off between both teams.
In match play: a 9th & 10th frame rolloff between the tied pair.
AVERAGES: **ALL AVERAGES WILL BE FROZEN EFFECTIVE DECEMBER 17TH 2021**. MEMBERS MUST USE THEIR HIGHEST AVERAGE BETWEEN THEIR UBA AVERAGE & BOOK/ENTERING AVERAGE (see playing rules chapter 4).
For all questions or concerns, please email the UBA at [email protected].