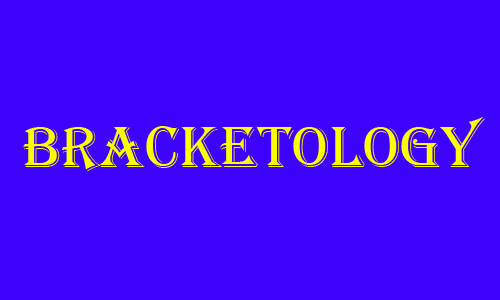 March comes in like a lion and out like a lamb. No lambs here in the World Championship Series and while I can be a bit sheepish at times, I have no problems with predictions. So with that, here we go…
Saturday, April 22nd, 4 PM, Bristol Lanes
Heavyweight Title Match: 
Champion: Keith Perry (The Syndicate) vs. Jonathan Dansbury (All-In!)
Game 1 is going to decide this. Really. Both bowlers have great physical games but both bowlers are also a mess on the mental side. The difference here may be the supporting cast – Perrys group – The Syndicate – will be out there in full force, which means that Dansbury needs to have his mental game together. If Troy Gafgen is there, the no problem. If not….
PREDICTION: Perry wins 4-2 and retains the title.
NOTE: We all know that me and Dansbury are good friends, and I can see him winning this. But I don't pick these based on how goof friends I am with people (which means I get lots of hate mail. Sorry. I'm here to give predictions based on who I think will win, not who I want to make happy.)

Vixens Title Match: 
Champion: Hermie Hannibal (Silent Killerz) vs. Missy Collins (Bowl-o-rama Express)
Collins has won the title from Hannibal before. If the keeps her power game going, I think she can win it again. Either way, this is going to be a great match and if it goes to Game 7, it won't shock me.
PREDICTION: Collins wins 4-3 and wins the title again.

Sunday, April 16th, 11 AM, Holiday Bowl
Cruiserweight Title Match: 
Champion: Alfred Collins (Da Royalty) vs. Matthew Gebhardt (KAEA)
Gebhardt is going to be the first person to hold both the tag title and the Cruiserweight title at the same time since Raul Renteria has (frequently) done it. He first has to get past Collins to get this done. The match is at Holiday, which is a carry contest – so whoever doesn't leave a lot of corner pins will win this one. Advantage: Da Royalty
PREDICTION: Collins wins 4-2 and holds on to the belt, which means we will have a pair of Collins with the titles at the same time – if I'm right.
Saturday, April 8th, After Tour Stop, Sportman's Bowm
Welterweight Title Match: 
Champion: Julio Hernandez (Tribe Called Nest) Vs. Eric Headen (RoyaltyOnDaLanes)
Headen will eventually win a title – I truly believe that. But he won't win at Sportsman against someone who not only is familiar with the lanes, but has cashed in a tournament here during the Area 51-8 Invasion.
PREDICTION: Hernandez wins 4-1 and retains the title.
Saturday, April 22nd, 12 PM, T-Bird Castor
Classic Tag Team Title Match: 
Champions: KAEA (Matthew Gebhardt/ Joseph Valeri) vs. Secret Society (Leon L. Stone/ Samantha York)
Gebhardt this month could either win 2 belts, or one or zero. I think he will hold on to this one – but the key match-up wll be Valeri Vs. York – a match-up that Valeri came ahead on last time up.
PREDICTION: KAEA wins 4-2 and hold on to the belts.
Sunday, April 16th, 10 AM, Lodi Lanes
Uncapped Tag Team Title Match: 
Champions: Class aXe (Brian Walton/ Chris Fawcett) vs. The Arsenal (Audrey Snell/ Nick Gavron)
The Arsenal want their tag titles back…and somehow wind up in their home house again to try to get them. Last time this happened, the Arsenal were the challengers and won the belts. Will history repeat itself? Why not?
PREDICTION: The Arsenal wins 4-2 and start title reign #2.

We shall see if we get much celebration – or if I look more like a jackass than a lion.