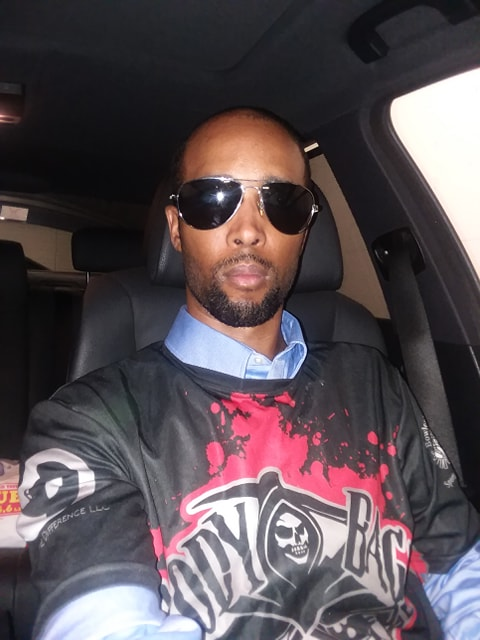 Well, it is a Sopping Wet Thirsty Thursday. I, however, have not opened a drink today. Not in the mood at the moment. I know, it is indeed surprising. Predictions have been made in prior posts. However, we need to discuss DMV's upcoming Ranking Matches. Also, there are precisely 8 more Stops left in the season. Who, in your minds, has positioned themselves nicely for the post-season, and who has a lot more work to do?
Ranking Matches (all pending scheduling)
1. #1 Outrage vs. #2 N.W.O. Wolfpack: Well, we know the venue will be Perry Hall. Outrage will be tough here, as usual. The Wolfpack has the scratch and doubles to compete. The question is whether NWO can keep things close enough for their trios pair to out edge Outrage's. This will be a close match, but Outrage edges out NWO, 24 to 16.
2. #10 Guilty By Association vs. #13 Body Bagz: Fun and exciting match. The betingt window is open.
3. #11 Apex Predators vs. #14 NoVa Beastmode: Beastmode has shown that they are no pushovers this year. Apex is still very solid and balanced. Apex wins 26 to 14.
4. #3 Hot Pockets vs. #6 Impact: Impact is looking for revenge for their Tour Stop loss, but they may have to do it without their fearless leader. Hot Pockets are solid anywhere. Impact will not let this one slip away. Hot Pockets will battle but I take Impact, 24 to 16.
5. #5 Mutiny vs. #7 DC Mafia: Definitely an intriguing matchup. I expect Mutiny to bring their usual hitters and DCM will respond in kind. This match will come down to the trios pair. I have Mutiny having a better performance there. I am taking Mutiny, 22 to 18.
6. #9 Dynasty vs. #12 No Clowns Allowed: This match will come down to who can carry more and whether Dynasty can keep things close on the singles and doubles pair. NCA presents the better options on singles and doubles, which I believe will be enough to win this match-up that will likely happen out at Dale City. I believe NCA wins this one, 24 to 16.
Now, onto the fun part of today's post. 5 stops in, I do believe a few teams have nearly punched their playoff ticket already and some are in a great position. However, I also believe that a few teams are in the danger zone and some teams have already wrapped up for the 2022-2023 season. Here are my opinions.
DMV North
Outrage has locked up the DMV North. They are 44 points ahead of the second-place team and have averaged nearly 32 points per stop. With 3 Position Rounds and 2 Interconference matches remaining, despite a complete collapse, they cruise into first place in the DMV North. CCC and Keglers are no real match for them, and their last test will be Mutiny before the final two position rounds, during which they will likely bowl Apex or Mutiny in back-to-back efforts. Outrage will win enough points to sit comfortably in 1st place come the season's end.
Mutiny and Apex are in the driver's seat for 2nd and 3rd; however, Charm City Chaos and Pin Krushers are in a precarious position. Killer Keglers have some fight left in them and Da Stoners have been a massive disappointment so far this season. However, Stoners are better than the Keglers, PK, and CCC (on paper), with no slight to them. The Position Rounds play in Da Stoners' favor, where CCC and PK will have to bowl better inter-conference teams. Keglers will need great position-round showings to stay in the hunt. In a grab for points, Da Stoners stand in a position to get a good bunch.
Sadly, I believe the Vipers are in the danger zone and just about done for this season. 3 Playoff positions are all about being secured. They cannot do enough to beat out any of the teams ahead of them based on what the first 5 stops of the season have shown.
DMV Central
Teams in the Top 4 (The Expendables tied for the top 4) are in a great position. However, not even Impact has safely secured the top spot. Interconference match-ups present challenges to anyone in the top position, as they will have to battle Outrage. Also, this district is extremely balanced with team strengths, so Position Rounds are not cut and dry. Impact has a 17-point edge on Hot Pockets, but a bad showing on January 8th against Impact and they could possibly drop to 3rd place in the District. Impact, Hot Pockets, and N.W.O. are looking good the for top 3 right now and literally everyone else (aside from Boardwalk Empire but not by much) can compete for 4th.
Most Wanted and The Expendables have been pleasant surprises. Both Franchises have always been capable, but they have put together some nice wins this season. We will see if this carries forward into the rest of the UBA season.
Boardwalk Empire is in the danger zone. They are 54 points out of a playoff spot. Definitely achievable with two interconference matches and a few Position Rounds remaining. But, being at the bottom of the District at this point in the season is never a good thing.
DMV South
SBC and MC are in good shape based on their consistency. I love the way CK has performed this year and NCA has shown promise, but HP and DC Mafia are lurking and waking up. CK has MC, HP and DCM left to face this season. NCA has SBC and MC left to face, and I believe NCA has the chance to gather more points even in losses. DCM and HP only have each other to battle aside from CK based on teams in the top 4 right now aside from the Position Rounds. This leaves DCM and HP with easier paths to the top 4. The question is whether CK and NCA can hold them off. Ultimately, SBC, MC, CK, NCA, HP, and DCM have all put themselves in great positions to make the playoffs.
Framed 4 Murda, Infamous, Beastmode, and Lethal Njection have all performed admirably this year. Beastmode and Lethal Njection have exceeded my expectation even though they are in 9th and 10th right now.
Dynasty and Guilty By Association have been a tad bit disappointing and both are in my danger zone. 39 and 41 points outside of the playoffs is not a bad spot to be in, but they are both bringing up the bottom of their district and have both underperformed since the 2nd Tour Stop. This is just a wake up call to them.