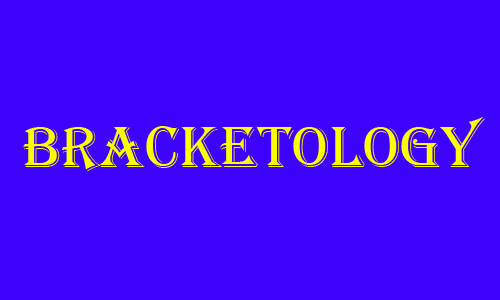 After starting a (dreadful) 1-5, I'm now 9-3 for the past 2 months. Can I keep this going? Or will I get a lump of coal in December? Let's find out…
Saturday, December 17 at Linden Lanes at Noon
Heavyweight Title Match: 
Champ: Joseph Heim (Smurf Nation) Vs. Challenger: Mike Potoski (Da Takeover)
Heim pulled off the dethroning of Aaron Williams, and his first task is against someone who has made his way up the charts a few times, but has never capitalized. For Potoski to do so, he needs to keep his emptions and mental game in check. The good news is that it's in Linden, which Potoski is very aware of. Will that be enough?
PREDICTION: Potoski wins 4-3 and becomes the new champion.
,
Saturday, December 17 at Whitestone Lanes
Vixens Title Match: 
Missy Collins (CHAMP – Silver Lane Express) Vs. Hermie Hannibal (Silent Killerz)
We've seen this before where Collins has won the belt. It's time for the rematch.
PREDICTION: Collins wins 4-3 and retains the title.

Sunday, December 11 at Strathmore Lanes at 1pm
Cruiserweight Title Match: 
Raul Renteria (CHAMP – Dysfunctional Bowlers) Vs. Troy Gafgen (All In!)
Troy Gafgen has defeated Raul Renteria before – at Lodi, which always seems to be the place that Raul loses titles and matches. This isn't Lodi thought, and Gafgen isn't a lefty.
PREDICTION: Renteria wins 4-2 and retains the Cruiserweight title.
Saturday, December 17th at Paradise Lanes at 4:00 pm
Welterweight Title Match: 
Julio Hernandez (Tribe Called Nest) Vs. Sergio (Gio) Sencion Jr. (Tribe Called Nest)
This is the 'Paradise by the Dashboard Light' match-up, as Hernandez now has to defend against the former champion, who was made former because he took the title from him. This month has been the incumbents defending against the person they took the belt from, and it feels like I've been going on the incumbents all the way. Why not one more time?
PREDICTION: Hernandez wins 4-3 and retains the title.
Sunday December 18, 9pm, Bowlero North Brunswick
Classic Tag Team Title Match: 
Secret Society (CHAMPS – Leon L. Stone/Samantha York) vs. Da Hit Squad (Jose Valdes/ Leah Maynor)
This should look REAL familiar because not only has this match happened before, it happened before at the same alley. Will we get the same results?
PREDICTION: Secret Society wins 4-2 and hold on to the belts.
Uncapped Tag Team Title Match: 
Wednesday December 21, 7:30pm, Hudson Lanes
The Arsenal (CHAMPS – Audrey Snell/ Nick Gavron) vs. Powerhouse (Rob Geyer/ Tyrone Curry)
Still wondering why last month's match was in Arsenal's home house? Me too, but this match will be at Hudson, which promises to be a grinder house. It's also a fun match-up with two teams that have tasted lots of gold. The match may depend on Curry's ability to figure out Hudson.
PREDICTION: The Arsenal wins 4-2 and retains

We shall see if we get much celebration – or if I have to renew my New Year's Resolution list.