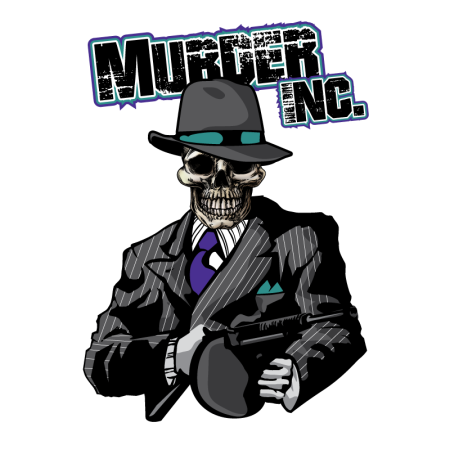 Welcome to the Top 50! This is the part where you're really happy, or – and this is the usual response – you wish to get motivated. Just a reminder – three of the 4 semi-finalists had the #1 at some point of the year (and the other one got to #5) so I sort of know what I'm talking about. Sometimes. But please have fun. And as for my prerequisites…
Style points count.
Keep in mind that with over 200 teams competing (with an increase of teams) this season, this list represents less than the top 25% of the UBA. If you're on here, consider that some kudos.
If you're not in the Top 4 in your district, you're not here. That means we're getting a lot of movement early.
This is for fun. Don't get salty, get motivated.
Sorry, not sorry: "Gordon, ______ is not a good team – they are already great." When you fall out of the Top 4 in your district, you're not a great team.
I love all feedback, so keep it coming 🙂
So here we go with this week's rankings….
CURRENT PLAY NOTE: Three Tour Stops (and the Southeast Unholy Alliance and the WCS) come into play here.
Murder Inc. (NWNJ – 1st Place: Was 1)
The only team in the NWNJ that's 3-0 in Tour Stop play.
Royal Flush (Long Island 1st Place: Was 2)
Only 7 teams have 100 or more points at this stage of competition. Royal Flush is one of them.
Impact (DMV Central 1st Place: Was 3)
…wait, is there a first next to their team name?
Tribe Called Nest (Metro 1st Place: Was 4)
Sharing is caring – but still sharing first.
Class aXe (Metro 1st Place: Was 6)
Now a 2 way tie instead of a 3 way tie.
High Octane (Sandhill 1st Place: Was 7)
102-18 after 3 tour stops. Nice.
Outrage (DMV North 1st Place: Was 10)
It's only Match 4 this weekend and this race already feels over.
New World Order (Triad 1st place: Was 14)
Can half of the World Championship Series belts in the Southeast belong to the NWO after this weekend?
All In! (PA North 1st Place: Was 15)
So All In! have been winning their matches, Troy Gafgen won his WCS match and everything is going great – except for Jonathan Dansbury's loss. So let's blame 9th place on Dansbury.
Str8 Bizness Cartel (DMV South 1st Place: Was 26)
This could be one of those storylines where Sue Ellen wakes up and last season was only a dream (props if you get the reference).
Synergy

(Sandhills 2nd Place: Was 23)


Right behind High Octane in the district standings. We've seen this play before and Synergy didn't like the second act after intermission.
Beach Brawlers (Inner Coastal 1st Place: was 27)
Getting the job done for now. Let's see what happens when the weather gets cooler and Tour Stop play gets hotter.
Reaper Crew

(NJ Shore 1st Place: Was 29)


Did the Reapers get better or did the NJ Shore get worse?
Wrecking Crew (Brooklyn/Queens 1st Place: Was 31)
The Crew is still in first and still winning. Can they keep this pace up?
D.I.L.L.I.G.A.F. (Queen City 1st Place: was 37th)
First place is a spot I expected them to be. Took them 3 tour stops to get there.
G-Town Heavy Hitters (Queen City 1st Place: Was 47)
Tied with D.I.L.L.I.G.A.F in the QC. Can they reintroduce some belts to their franchise?
Identity Crisis (New England North 1st Place NEW)
They get back on the charts, with maybe a little revenge on mind?
MOP Nation Militia (New England North 2nd Place: Was 5)
Following up the first 2 tour stops with a combined 20-60 in the last tour stops is no bueno.
Wasted Potential (Deep South 1st Place: Was 43)
A team that traditionally causes havoc in whatever district they are in is now causing havoc in another district that they happen across.
The Fury (NE South 1st Place: Was 49)
I feel smart for putting them into the Top 50 despite being in 4th place. They rewarded me by moving into first, and I am rewarding them by advancing them up 30 spots.
Nation of Domination (NJ South 1st Place NEW)
Last time out, they were outside the Top 50, looking in. They are now looking at the Top 20 and have no plans to leave any time soon.
AC Express

(NJ South 2nd Place: Was 20)


Sure, they haven't taken a loss, but style points count, and there's a team over them in their district standings.
Conspiracy Theory (Triad 3rd Place: Was 40)
3-0 but in third place. This seems to be a thing.
The Expendables (DMV Central 2nd Place: Was 33)
They lose first place to Impact but they still haven't hit a loss yet and are right on Impact's tail. Will this go on all season?
Rollin' Rebels (Sandhills 4th Place: Was 8)
When is a win a loss? When you haven't taken a loss in Tour Stop play and you fall behind 2 teams that aren't 3-0. :O
Hitmen (Capital 4th place: Was 35)
Back on the winning trail. Can they stay there?
Team Matrix (NJ Shore 2nd Place: Was 30th)
No one wants the NJ Shore? Ok, we'll take it!
Spartanberg Savages (Deep South 4th Place: Was 9th)
There's a great song out there called 'Yoyo'. Right now, the Savages are living it.
Doverama Dawg Pound (PA South 1st Place NEW)
Welcome to the debut of the Pound to the chart. Woof woof woof.
Hot Pockets (DMV Central 3rd Place: Was 39)
A huge gap between the Top 3 in the DMV Central and everyone else.
Pocket Kingz (NJNW 2nd Place: Was 40)
They have always been a solid and scary good squad. Is this the season that the Pocket Kingz put everything together?
Outkasts (Capital 1st Place / NEW)
Well look who decided to join us in the Top 50. A few seasons ago, they would be a lock here. It's time for them to bring the old school back.
X-It Woundz (NJNW 4th Place: Was 12)
Tough loss but at least they are not in the hole they buried themselves in at the beginning of last season.
The Fallout (NE South 2nd Place: Was 42)
Changing of the guard in New England? Maybe…
Usual Suspects (PA South 1st Place: Was 16)
I know it's early, but these are losses good teams don't take.
Messenger Mafia (NJNE 1st Place: Was 46)
They not only moved into first place; they moved into first place by defeating The Legacy…
The Arsenal (NJNE 2nd Place: Was 11)
…Aaaannd watching The Arsenal lose to Dysfunctional Bowlers.
Dysfunctional Bowlers (NJNE 4th Place NEW)
Speaking of Dysfunctional Bowlers, they get back on the chart by both defeating Arsenal and having Raul Renteria win back the Cruiserweight title.
Legacy (NJNE 3rd Place: Was 13)
There's a 4 team logjam in the NJNE – and it's still very very early.
Total Chaos (Inner Coastal 2nd Place: Was 48)
Total Chaos could describe the Inner Coastal District – but that's fine to them.
New England Heat (NE South 4th Place, Was 18)
They aren't surprising anyone right now, which is causing them to slightly freefall. Tom Petty fans should take note.
Carolina Swag (Triad 2nd Place: Was 50)
Brad Kurth, Southeast World Championship Series Champion. I'll let that sink in for a bit.
Apocalypse (Metro 4th Place: Was 24)
Any thought of them getting the bad taste out of their mouth when they lost to the Tribe in the playoffs didn't go away after they lose to the Tribe again.
Top Gunz (NJNW 3rd Place: NEW)
Top Gunz last season was bouncing around the NJNW before crash-landing during the end of the season. They get their maiden flight here.
Project Mayhem (Long Island 4th Place: Was 25)
Right now the biggest Mayhem has been the lack of scoring they had in their last loss.
Southern Asylum (Deep South 3rd Place: Was 28)
Halloween has ended. The Asylum is closing. Or maybe the inmates have stopped running it. We'll see in November.
South Jersey Storm (NJ South 3rd Place: Was 30)
There really hasn't been much storming – the weather has been nice and sunny. Maybe that's part of the issue here.
Suicide Squad (Long Island 2nd Place NEW)
The Squad has always been a good handicap team. What makes them scary now is that their scratch members have decided to show up – and the result is a trip into the Top 50.
Boondoggle (Queen City 4th place / Was 32)
Weeeeeeeeee…..thud.
Augusta Reign (Deep South 2nd Place NEW)
Last year they got sent to the guillotine early. Let's see how long this reign lasts.
NEXT FIVE IN: High Voltage, Lane Crashers, Voodoo, Magna Carta, Disturbin Da Peace,
OUT (For Now): Silver Lanes Express, Toms River Rats, Kingsmen, Cash Collectors, Sub-Zero, High Powered, Carolina Gatekeepers, Bounty Hunters