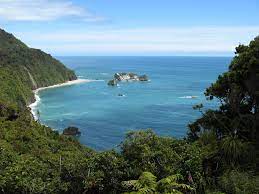 We are going to be checking out all of the districts. This preview covers Inner Coastal in the Southeast Conference. Here's how this works:

FAVORITES: One of the teams I think will win the district and should be a lock to place in the Top 4 and make the playoffs.
LEGITIMATE THREAT: Could win the District. Should be in the running to make the playoffs.
CONTENDERS: They could stick around for a while, but certain unexpected things need to swing their way for them to win
DARK HORSE: They COULD win, but A LOT of things need to swing their way – like everyone running to the beach to catch the last rays of the summer sun.

Last season we had a little bit of the changing of the guard. Will that continue? Or will some of the old guards want their position back?

FAVORITES
REALITY CHECK: They clinched first in 12 matches, which makes them a big favorite to repeat.
THE WATCHMEN: The supposed rivalry with Reality Check didn't really show up, but they did very well last season. Can we get a rivalry this time around?
MOTION 2 STRIKE: They didn't win the Inner Coastal, but they came into a comfortable 3rd place.

TOTAL CHAOS: For the second straight season, they came up short at the end. This could be the year that they break through
LEGITIMATE THREAT
STRIKING VIPERS: Did they make the playoffs last year because they were good, or because Total Chaos turn into a total mess at the end? We'll find out this season.

LOOSE CANNONS: How, with the talent this team has, did they come in 7th last season? Some personel changes should fix that.

CONTENDERS
BEACH BRAWLERS: This new team showed up at the Southeast Pre-season and had some victories, as well as spots that they needed to shore up. How well they do this season will depend on how much they learned.

DARK HORSES
PHOENIX FIRE / PRECISE VISION / RECKLESS ABANDON: Last year, they were grouped up in the Dark Horse section – and promptly filled up three of the last 4 spots (that didn't have the name 'Loose Cannons' attached to it). We shall see if they can put in some more work this year.