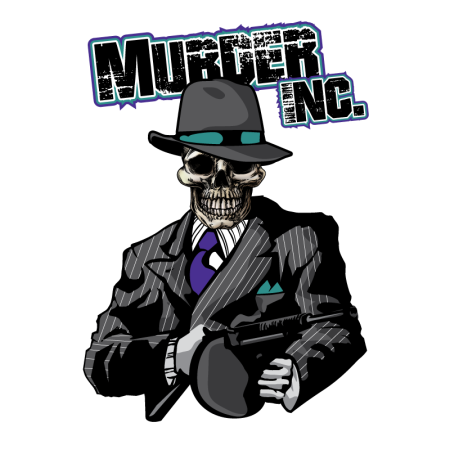 NEW JERSEY NORTH TEAM RANKING QUALIFIER EVENT
— ALL INFO IS SUBJECT TO CHANGE OR BE EDITED —-
THE UBA PRESENTS: THE NEW JERSEY NORTH TEAM RANKING QUALIFIER EVENT
PLEASE NOTE THIS IS AN OFFICIAL UBA EVENT OPEN TO ALL UBA FRANCHISES IN THE NJ NORTHEAST, NJ NORTHWEST, & NJ SHORE DISTRICTS ONLY
TEAM RANKING COMPETITION WILL RUN FROM SEPT 2022 TO JUNE 2023. COMPETITION RULES ARE LOCATED IN THE UBA PLAYING RULES CHAPTER 13
UBA Playing & association rules: https://www.dropbox.com/s/ruovcv5a810ub1e/2021-22%20UBA%20Playing%20and%20Association%20Rules%209.21.2021.pdf?dl=0
DATE: Saturday Sept 17th 2022
TIME: 10:00am start (9am begins check-in)
LOCATION: BOWLERO NORTH BRUNSWICK – 1 Carolier Ln, North Brunswick Township, NJ 08902.
Entry fee: $360 PER TEAM… A $60 TEAM DEPOSIT MUST BE PREPAID ON THE UBA WEBSITE (www.ubatv.tv) NO LATER THAN WEDNESDAY, SEPTEMBER 14TH, 2022. PREPAY TAB BECOMES AVAILABLE ON TUESDAY, AUG 30TH 6PM SHARP!!!!. ONLY 1 TEAM PER FRANCHISE PERMITTED. THERE WILL BE NO REFUNDS PERMITTED AFTER WEDNESDAY, SEPTEMBER 14TH.
TO PREPAY DEPOSITS, MEMBERS MUST BE LOGGED INTO THEIR UBATV.TV ACCOUNT, FIND THE TEAM RANKING QUALIFIERS TAB, SELECT YOUR LOCATION, & SUBMIT YOUR PAYMENT. WALK-IN TEAMS MUST PAY $450. FINAL CASH BALANCES ARE DUE AT CHECK-IN.
Event max: 16 teams **(once 16 teams is reached, a 3pm squad will be added which will have a 16 team max)
Format:EVENT IS SCRATCH!!!! Each team submits 6 bowlers where 3 bowlers will be on each lane. On the left lane, teams will field any 3 bowlers of their choice. On the right lane, teams must field 3 bowlers but not exceed a 645 team average cap (see average rule below). All bowlers will bowl 4 games each & the highest total pin fall will determine start up seeding for the upcoming 2022-23 team ranking competition. Match ups will be created as a postion round "2 vs 3,4 vs 5" etc. Effective Monday Septermber 26th 2022
Team Ranking 2022-2023 competition rules are located in the UBA Playing rules in Chapter 13
Averages: The UBA wil use the highest average between the entering average and the UBA average. All averages can be found in the UBA Database at www.ubaaverages.com
Incentives: There will be Hdcp & Scratch Brackets, Eliminator, & Pots available. Hdcp base will be 70% of 250…ONLY APPLIES TO BRACKETS & POTS!!!!!
Prize Fund: $3,000 1st place based on 24 teams (1:6 PAYOUT RATIO)
FOR ALL QUESTIONS & CONCERNS PLEASE EMAIL THE UBA at [email protected].