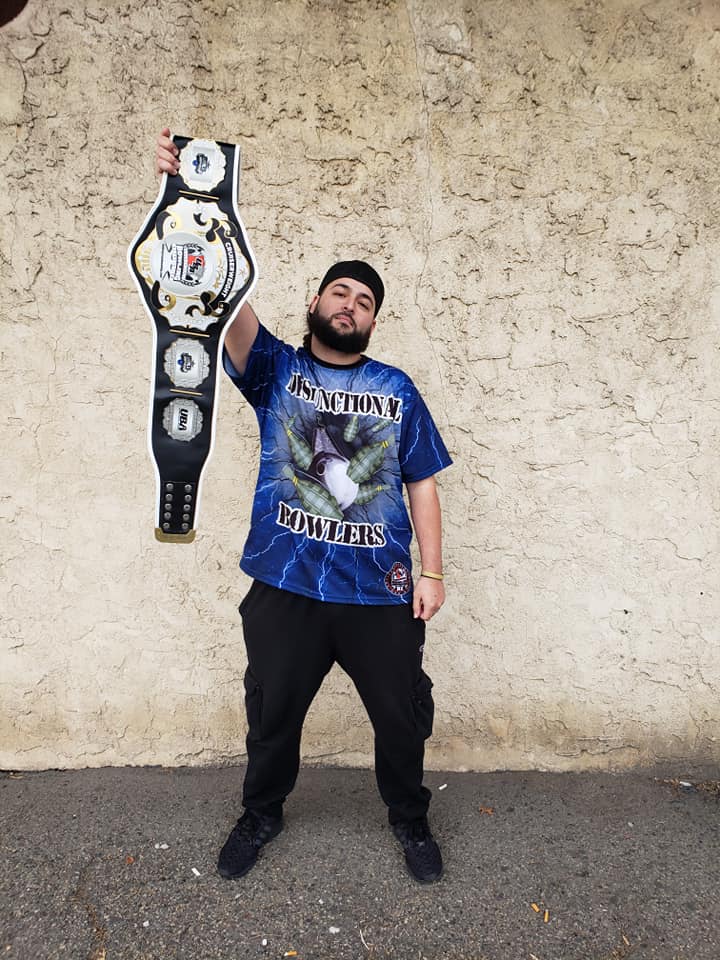 At the Northeast Unholy Alliance, Heavyweight Champion Chris Aponte made quick work of Mike Potoski 4-1 while Mia Williams surprisingly swept Hermie Hannibal for both of them to punch their tickets to Megabowl. Williams got more style point because one of her wins was a perfect 300 game as they roll.
As this is the first time where the North comes to Challenge the South, it's only fitting that one of the stalwarts join them. Raul Renteria wins the Cruiserweight Title for the third time, defeating Chondite Faison 4-1. This continues his streak of being in a title match for over 2 years, so he will go after the Southeast Cruiserweight champion.
For the second time in the Northeast's history, the Welterweight Champion will be a female as Naomi 'Yoshi' Reece defeats Julio Hernandez to take the belt. Reece made some clutch shots and split conversions to win the title.
In Tag Team Action, Mass Destruction takes care of Total Mayhem relatively quickly as they punch their ticket to Mega Bowl on the Uncapped side. On the Classic Tag Team side, there was a classic, as it comes to game 7 in the last frame where Miguel Carrion converts his spare to defeat All-In 4-3 to win the title again.
Who will they be facing at Mega Bowl? We don't know yet, as the Southeast has their title matches this weekend. But one thing is for certain – the Southeast will be facing some veterans who won't be intimidated by either the atmosphere or their opponenents.
HOW DID WE DO?
Gordon: 3-3 (24-12 Northeast / 59-17 Overall)
Jonathan / Sagirah: 2-4 (10-8 Overall)