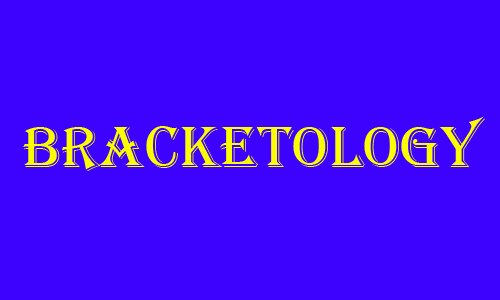 With the new playoff format, it's going to be fun to see what matchups we get. If the playoffs ended right now, these are the matchups. Now because not all teams have played the same number of matches, this is based on winning percentage (in parenthesis)
SOUTHEAST CONFERENCE
Teams Ranked by numbers
Menace II Society (75.5%)
Beast Squad (74.7%)
High Octane (74.4%)
Carolina Swag (73.5%)
Hitmen (71.5%)
New World Order (71%)
Beach Brawlers (68.5%)
Complete Anarchy (63.5%)*
Total Chaos (67.7%)
Outkasts (67.7%)
Immortals (66.1%)
Synergy (65.8%)
Conspiracy Theory (64.5%)
DILLIGAF (64.4%)
G-Town Heavy Hitters (64.4%)
Striking Vipers (64%)
Sub-Zero (63.5%)
High Voltage (62.5%)
Outsiders (61%)
Watchmen (61%)
The M.O.B. (60%)
Carolina Gatekeepers (59.5%)
Spartanburg Savages (59%)
Hell Hounds (55%)
Bold means the team is leading their district
* means if they clinch they automatically get a top 8, first round bye seed.
As a reminder, the District clinchers and the teams with the 2 best records after that all get first round byes.
So here's who's playing who if the playoffs started now
#9 Total Chaos Vs. #24 Hell Hounds
Winner gets #8 Complete Anarchy
#10 Outkasts Vs. #23 Spartanburg Savages
Winner gets #7 Beach Brawlers
#11 Immortals Vs. #22 Carolina Gatekeepers
Winner gets #6 New World Order
#12 Synergy Vs. #21 The M.O.B.
Winner gets #5 Hitmen
#13 Conspiracy Theory Vs. #20 Watchmen
Winner gets #4 Carolina Swag
#14 DILLIGAF Vs. #19 Outsiders
Winner gets #3 High Octane
#15 G-Town Heavy Hitters Vs. #18 High Voltage
Winner gets #2 Beast Squad
#16 Striking Vipers Vs. #17 Sub-Zero
Winner gets #1 Menace II Society
This is how it looks NOW. We'll see how much change we get after the next tour stop.