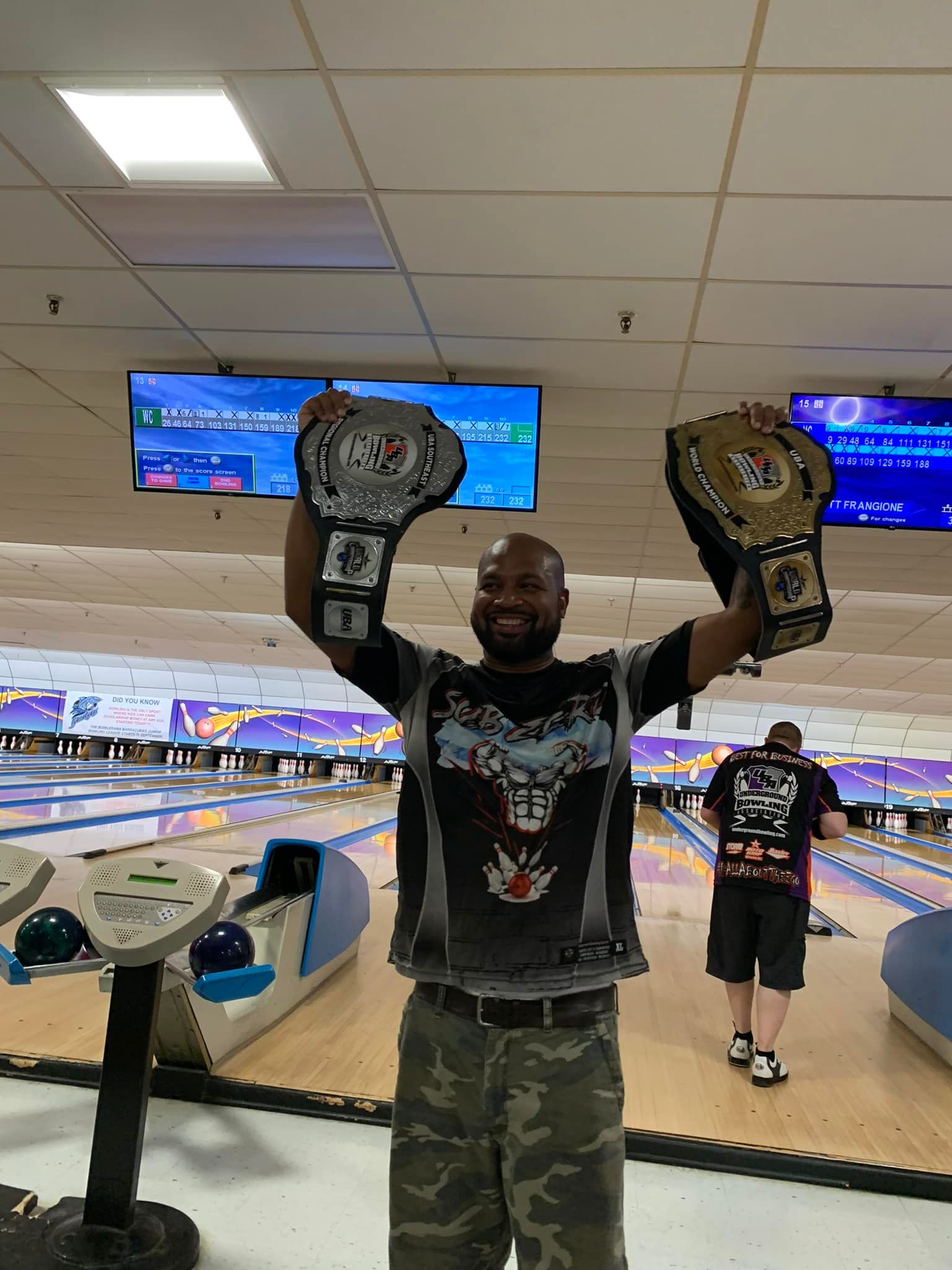 Welcome to December's World Champion Series predictions in the Southeast! Once again, both myself and Ray Gillespie will be handing out the predictions. Last month, I went 4-2 (again, for a record of 13-5 so far), and Ray also went 4-2, which is pretty good. Who will be better this month? Or will there be another tie?
World Heavyweight Title Match:
Sean Wade (CHAMP – Sub-Zero) Vs. Jerry Didway (Rollin' Rebels)
Yes, it's at Triad, and yes it's at Sub-Zero's home house, but a funny thing happens when people have to defend in their home house. Didway has been pursuing the world title for a VERY long time, and I don't see him being denied here.
PREDICTIONS:
Gordon: Didway wins 4-3 and becomes the new champion.
Smash: Wade wins 4-3

Vixens Title Match: 
Daphne Smith (CHAMP – Spartanburg Savages) vs. Kasey Parnell (High Caliber)
Wow. This is going to be a fun match here. The paper says that Smith should retain here – and if you've noticed, Parnell has been remarkably silent, so she knows she has her work cut out for her – but I can't help thinking that she is going to be very vocal after this weekend.
PREDICTIONS:
Gordon: Parnell wins 4-3 and we have a new champion.
Smash: Smith wins 4-3

Cruiserweight Title Match: 
Charles Tharrington (CHAMP – G.O.A.T.) Vs. Steven Stanley (High Point Hot Shots)
I don't see how Tharrington loses at Triad. Stanley could shock the world, but I don't see it happening here. Yet.
PREDICTIONS:
Gordon: Tharrington wins 4-2 and retains the Cruiserweight title.
Smash: Tharrington wins 4-1
Welterweight Title Match: 
Kareem Muhammad (Champ – Carolina Rollers) Vs. Chris Bradley (Insurgents)
Like the Body Snatchers last month, a win for Bradley would give The Insurgents their first WCS title. That being said, Muhammad has shown me a lot, and I think this could be the start of a huge title reign for him, with Bradley the second of many to fall.
PREDICTIONS:
Gordon: Muhammad wins 4-2 and retains
Smash: Muhammad wins 4-2

Classic Tag Team Title Match:
N.W.O. (CHAMPS – Michael Gattis & Garrett Sallaz) Vs. Hitmen (Nick Cenzoprano & Rob Himmel)
The Hitmen may – or may not – win everything, but Cenzoprano wins everything when it comes to tag team titles. Expect another win under his belt.
PREDICTIONS:
Gordon: Hitmen win 4-2 and become the new tag team champions.
Smash: N.W.O. wins 4-2

Uncapped Tag Team Title Match: 
G-Town Heavy Hitters (CHAMPS – Jack Ness and Matt Martin) Vs. Complete Anarchy
I know they are Ray's guys, and Ray will root for his guys, BUT it's going to be very tough here. Ness and Martin may prove to be too much and too good.
PREDICTIONS:
Gordon: G-Town wins 4-2 and retains.
Smash: Complete Anarchy wins 4-2
Southeast Heavyweight Title Match: 
?? Vs. Nick Christy (Menace II Society)
Both Ray and I think that it doesn't matter who loses – Christy will take care of either of them, as the former World Champion eyes reign #2.
PREDICTIONS:
Gordon: Christie wins 4-2.
Smash: Christie wins 4-2
We'll see how we do this weekend.