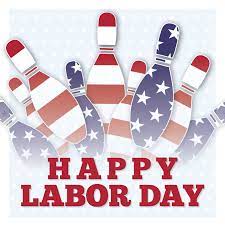 With the UBA Season approaching next weekend (yep, it's coming that quickly. Vacation time is over.), we have some suggestions as to what to do with your weekend.
Read the UBA Today, of course. There's more than enough material here for you to read for the full weekend. Assuming you don't want to do just that for the weekend….
Labor Day Weekend Tournaments. On the social media pages, I've counted 10 so far. There are many tournaments to fund your next barbecue.
Practice? If you don't feel that you're ready for the big lights or if you want to prepare for the UBA season, the schedules are up on the tour stops. It may help – a lot – to go to the alleys that you will be bowling at and get a head start on the oil patterns, etc. The points you save may be your own and the alleys will appreciate you.
Join a league / team. Bowling alleys would also appreciate you joining their leagues. They usually start next week, and it is a surefire way to get in at least 3 games worth of practice on a weekly basis.
Enjoy Labor Day! This is a time of reflection and honoring the American Labor Movement. This should be enjoyed, celebrated and the vacation time should be relished – because come next weekend, there will be a lot of laboring for the next 11 months.