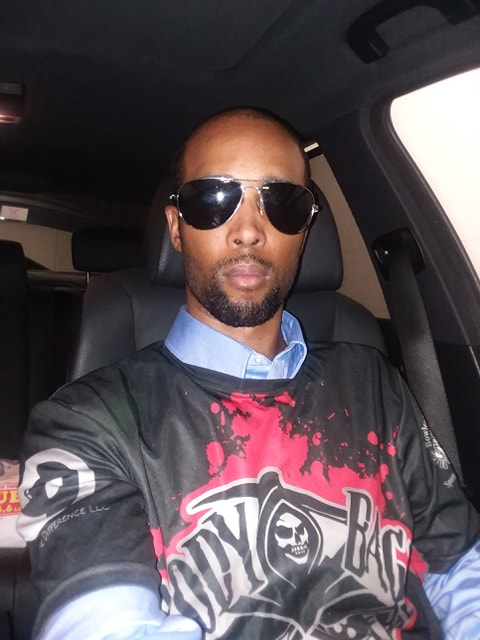 Well, it is Thursday, a thirsty one at that. With the UBA Season right around the corner I have some things to get off my chest. First, in honor of James Johnson's birthday we have the first drink of the day (see image attached Eddie Lee).
The following will be my pre-season rankings for all 28 Franchises in the DMV. First, let's start with my Top 10 teams in the DMV. Note: I am not talking about life time achievements. Looking at this year's rosters alone.
My Top 10 DMV Teams from 10th to 1st:
10. Most Wanted
9. Magna Carta
8. N.W.O. Wolfpack
7. Hot Pockets
6. Kryptonite
5. High Powered
4. DC Mafia
3. Str8 Bizness Cartel
2. Impact
1. Outrage
Here is my pre-season rankings for all 28 Franchises in the DMV from last to first:
28. Lethal Injection: A team of family and friends and handicap typically familiar with one house. How will they fare in their first season?
27. Killer Keglers: Some roster additions to help on scratch but does that solve the problem they had last season? Hopefully they will get a win this year.
26. NoVa Beastmode: Roster was decimated as many of their capable bowlers left during the off-season. Interested to see how they fare this year.
25. Vipers: Not much change to this squad. Based on their performance last year, this is not necessarily a good thing.
24. Pin Krushers: Status quo here and that is not a benefit to them.
23. Guilty By Association: Lost one of their stronger youth members to another team in their District. Let's see what a new year brings.
22. Charm City Chaos: They had bright spots last year but not much new here. With them being in a perceived weaker District, maybe they can flourish.
21. Framed 4 Murda: New year and just as confident but District is getting bigger and they are still the small fish in the pond.
20. Infamous: Not much movement on this squad which is troublesome for them.
19. Contract Killaz: Lost a few on their roster and District is expanding. Not enough hitters to be truly competitive here.
18. Da Stoners: The District split will definitely help them. They should be top four in their Division if they bowl to capabilities.
17. No Clowns Allowed: A new Franchise with old talent. They should be competitive as long as they learn to hit the few Maryland houses they encounter.
16. Dynasty: Still a good squad but how competitive can they be? Not top tier but will fight every stop.
15. The Expendables: A very capable squad but talent has shuffled off to other places. They will be in the mix but the Division they are in is extremely competitive.
14. Boardwalk Empire: This Franchise has the talent when they show up. Will they be compelled to make a resurgent performance this season?
13. Body Bagz: A talented team that needs to learn how to come out swinging and stop saving their best performances for the end of the season.
12. Mutiny: Extremely talented squad that will benefit from a weaker division. Definitely seeing them as top 4 in the DMV North.
11. Apex Predators: Apex is a magnificent squad but had some hiccups last year. They are looking forward to showing off their talent in a less crowded DMV North.
10. Most Wanted: They did enough to make the playoffs last year and roster is primarily intact. New district and some roster losses will cause them to experience a few hiccups, but still should be a good squad.
9. Magna Carta: Some very nice off-season acquisitions has this team looking better than ever.
8. N.W.O. Wolfpack: Always had a nice roster but are highly motivated this year. Definitely putting their best foot forward in a Division full of sharks.
7. Hot Pockets: Some nice additions to go with a very balanced and capable roster. They will be sharpening their skills and using their new home house, Fort Meade, to their advantage.
6. Kryptonite: Big K showed everyone what they are capable of. How will they fair in this new district?
5. High Powered: Some great off-season pick ups should have this potent roster rolling early this year.
4. DC Mafia: The Mafia is going to do what they do. Some decent additions over the off-season and a chip on their shoulder. Let's see if they can #ALLCLEAR.
3. Str8 Bizness Cartel: Great moves during the off-season and more motivation. SBC should be back in full swing this year.
2. Impact: Roster intact and trying to build off of their experience at Battle Bowl.
1. Outrage: A HIGHLY motivated roster of champion pedigree in what can be perceived as a weaker district. Enough said.