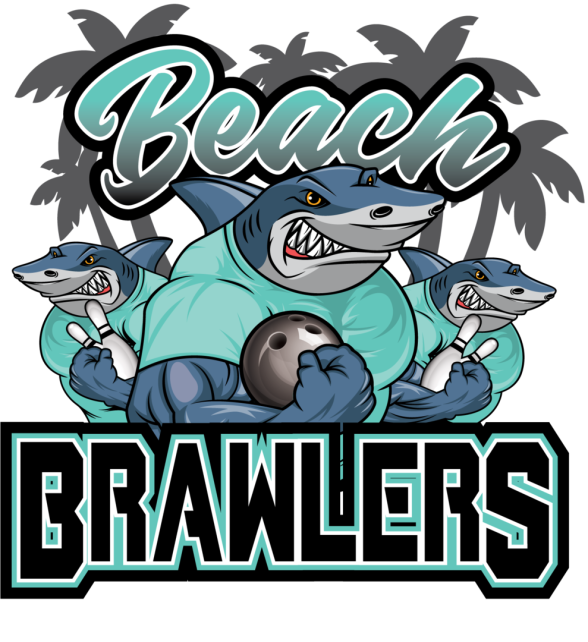 Here are the results from Tour Stop #1 in the Inner Coastal District
Beach Brawlers: 38, Reckless Abandon: 2
Ok, it's only Tour Stop #1, but….the Brawlers decimated Reckless Abandon and served notice to the rest of the district. David Ridenour (748) and Brian Lipp (715) take the match by almost 500, and only the last game scratch stopped them from awarding a donut in their first Tour Stop. Some people were laughing at the Brawlers before the season started, but no one's laughing now.
Loose Cannons: 26, Reality Check: 14
Reality Check definitely isn't laughing, as the defending district champs take a loss. 8 of the 9 Cannons break a 6 and hence win the wood and the match by 68. Mark Tarkington leads everyone with a 702, but the reality for Reality Check is that they are starting the season with an L.
Total Chaos: 24, Motion To Strike: 16
The difference in this match was the second handicap pair, where Total Chaos blew them out by 228. Despite Dion Gatlings' 727 for MTS, they taste defeat and become the second team to make the playoffs last year and not win their first tour stop this year.
Striking Vipers: 30, The Watchmen: 10
Make that three of the four playoff teams as the Watchmen also fall. Paul Johnson's 723 gives the Vipers the scratch pair by 273 and that's all they wrote. The win makes the Vipers the only playoff team from last year to debut this season strong.
Phoenix Fire: 26, Precise Vision: 14
The Fire finished 2021-2022 in last place. They will not start 2022-2023 there. Melany Banicki's 710 ensures that – as well as their second handicap pair winning by 208. Is this weird Tour Stop #1 just a blip on the radar – or is it the sign of things to come?