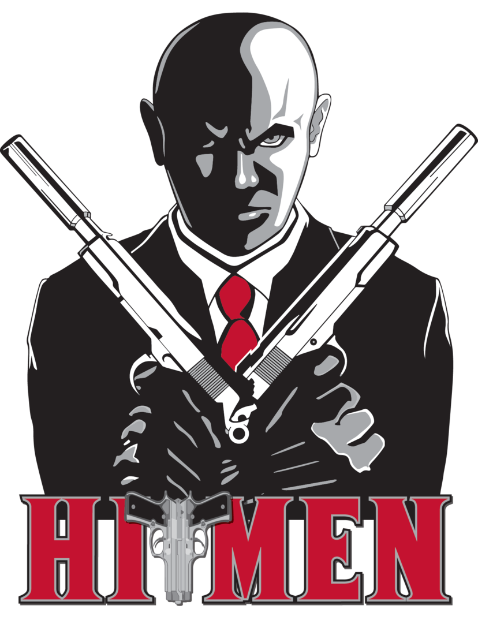 More notes before we start:
Style points count. You'll see that down the list.
Just a reminder, I'm a 'What have you done for me lately' guy, so a team that did great last year but is bowling like dishwater now is not going to be on this list.
If you're not in a play-off spot in your district. You're not making the list.
While #1 is Tour Stop Play, Team Rankings / WCS / Tournament Results DO count here, because if they do well and a team uses these people in a UBA Tour Stop, then there's no reason why not to think they will be just as good at a tour stop as they are in a tournament, etc.
Keep in mind that with over 200 teams competing this season, this list represents less than the top 25% of the UBA. If you're on here, consider that some kudos.
This is for fun. Don't get salty, get motivated.
I love all feedback, so keep it coming 🙂
So here we go with this week's rankings….
CURRENT PLAY NOTE: Match Play from April and Pertinent Team Ranking Results.
Hitmen (286-74 / 1st) (Was 2)
Still haven't lost and Bob Benton still has the Sotheast Heavyweight title. Good enough to take the spot back. 83 point leads in your district seem to do that sort of thing.
Outrage (342-98 / 1st) (Was 4)
A 53 point lead in their district means they are guaranteed to hold onto first when they take their bye.
Da Garden Foundation (234-126 / 1st) (Was 5)
They were out of the playoffs for a hot second, and now they have a 59 point lead in their district. Did this chart motivate them? :O
Impact (289-111 / 2nd) (Was 8)
If only they were in the DMV South and not the DMV North, where they have to deal with Outrage…
G.O.A.T. (213-107 / 1st) (Was 10)
Back in first in the district and looking like the team that was wiping out everyone to begin the season. World Champion Josh Pittman approves.
Royal Flush (296-104 / 1st) (Was 11)
They are claiming a spot that belonged to BC Crew for awhile, but they deserve to have it.
AC Express (303-97 / 1st) (Was 16)
Going 40-0 over Bulletproof with an over one-match lead gets you back into the Top Ten.
Conspiracy Theory

(290-110 / 1st) (Was 15)


Still very, very quietly winning. But still winning.
Class aXe

(240-80 / 1st) (Was 9)


Big match against the Latino All-Stars this weekend.
Spartanberg Savages

(239-121 / 1st) (Was 1)


Sure, they are still in first by 41 and they have a few belts, but that last match where they only took 8 was FUGLY.
BC Crew (256-144 / 2nd) (Was 12)
They got the win to get back on the trail, but now they are more of the hunters instead of the hunted. Sometimes getting hungry makes you get better.
Sub-Zero

(206-114 / 2nd) (Was 13)


They are starting to emerge in the clogged Triad District.
Team Matrix (250-150 / 1st) (Was 17)
It was a small win, but they beat Strike City in Carolier, so that's a huge win.
High Octane (262-87 / 1st) (Was 3)
That last match was just as fugly as the Savages last match.
Usual Suspects (246-114 / 1st) (Was 21)
Took back first and are starting to get hot at the right time.
The Arsenal

(239-79 / 2nd) (Was 14)


This weekend could be a big determinant on what they do the rest of the way.
Rollin' Rebels (234-126 / 2nd) (Was 18)
They can stop High Octane from cashing that check they were walking to the bank to.
Reality Check

(236-84 / 1st) (Was 6)


The reality is that taking 8 points drops you out of the Top Ten.
Motion 2 Strike (226-94 / 2nd) (Was 20)
Only 10 points behind Reality Check with plenty of tour stops left to catch them.
Lightz Out (269-131 / 1st) (Was 7)
Still in first but….5 points?
Identity Crisis (264-138 / 1st) (Was 29)
With a lead that keeps them in first after their bye, IC looks like the real deal in the NE North.
Murder Inc. (253-147 / 2nd) (Was 24)
The tie sort of stops their free-fall, but look who's 1 point behind them…
Pocket Kingz (252-148 / 3rd) (NEW)
The Kingz return to the Top 50 with impressive wins and a nice buffer to keep them in the playoff discussion.
New England Heat (296-114 / 1st) (Was 30)
Now back in first after taking their blind will bode well for them down the stretch.
DC Mafia (235-85 / 1st) (Was 19)
Losing two of the last 3 and now with the ability to get caught in the DMV South may make people rethink on the new dominance of DCM. They have time to tinker, but they need to get it back together soon.

P

hilly Horsemen

(241-119 / 1st) (was 40)


They finally took first place. Now what can they do with it?
All In! (233-127 / 2nd) (Was 28)
They get back on track and Troy Gafgen wins the Cruiserweight title. That being said, they are still looking up at a horse's rear in the standings.
Rival Alliance (222-138 / 2nd) (Was 27)
They took their blind and do what teams usually do when they take their blind, which is lose possession of first place.
Train Wreck (247-153 / 2nd) (Was 48)
Won 40-0 to move into second and wipe Powerhouse out of the Top 50.
The Replacements (244-156 / 3rd) (Was 34)
Really needed that win in Carolier. That being said, they are now in 3rd with a lot of work to do.
Wrecking Crew (259-141 / 2nd) (Was 46)
Looks like a shifting of power in the BQE…
Legacy (242-118 / 3rd) (Was 36)
They still have matches to go against Class aXe and Arsenal. Can they be the first team to go from 0 to district champions?
NJ Drillers (227-173 / 3rd) (Was 37)
Traditionally a very tough team at about this time period, but they need to get it into gear as we come down the stretch.
Silver Lanes Express (278-162 / 2nd) (Was 22)
The Express hit some potholes and they still have to take their bye.
Tribe Called Nest (184-96 / 1st) (Was 42)
Looks like whatever they were smoking during the last Tribe Meeting worked as they reclaimed first and are looking good. For now.
Apocalypse

(182-98 / 2nd) (Was 38)


They were starting to look more like famine than war, so they needed that last win in a hurry.
Disorderly Conduct (197-123 / 3rd) (Was 23)
It's not a shame to take a loss right after hitting a 40-piece, but it's not a good look to drop 2 spots while doing it.
X-It Woundz (234-206 / 4th) (Was 26)
They took a slight loss, but they did what they needed to do during their streak, which was put themselves back into the playoff picture.
King's Court (242-158 / 2nd) (Was 44)
Now tied for second in the QC, which should make them feel pretty good right now, being that they came a long way to get there.
Menace II Society (242-158 / 2nd) (Was 33)
Now tied for second in the QC, which should make them feel pretty bad right now, being that they only took 10 points on the last match and their play-off chances went from solid to shaky.
Killerz Grip (232-168 / 3rd) (Was 51)
Less than 30 points out of second and stealthily making up ground…
Auburn Maulers (209-151 / 2nd) (Was 31)
Blinded by the bye.
Latino All-Stars (197-123 / 3rd) (Was 35)
If they want any shot at first, they need to win against Class aXe this weekend.
Magna Carta (269-171 / 2nd) (Was 47)
They move up because of the win, but the fact that they still have the blind to deal with ensures that they won't move up any higher. For now.
Voodoo (214-146 / 3rd) (Was 39)
The blindness spell that was cast on them has just about worn off…
Showtime (212-148 / 3rd) (Was 50)
The win moves them into a safety cushion in the PA South
Hot Pockets (242-198 / 3rd) (Was 45)
Giving them a little love while still in third with a pair of bohemoths in front of them.
Bulletproof (242-158 / 2nd) (Was 32)
Yummmm, donuts….unless you're on the receiving end of one. Fortunately, they are still in second due to the equity they had before taking the zero.
Project Mayhem (229-171 / 4th) (NEW)
Being in 4th in the LI District is no small feat, so they get their first taste of the Top 50. Will see if it's just a bite or if they get to the appetizer.
Most Wanted (254-147 / 3rd) (NEW)
The team that's in the best position with Magna Carta's Bye coming up is Most Wanted, who can move into second and solidify their playoff positioning.
NEXT 5 In: Bounty Hunters, The M.O.B., Kryptonite, The Krakens, Toms River Rats
OUT: Silent Killerz, Powerhouse, Mass Destruction, Str8 Bizness Cartel