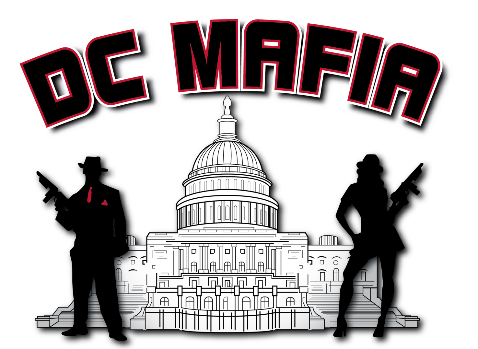 Here are the results after Tour Stop #6 in the DMV South District
DC Mafia: 28, High Powered: 12
The Mafioso extend their lead over everyone else thanks to their victory. Chad Nelson goes off for a 300/762 while Jesse Hatton seconds him with a 749. Raymond Bernstein goes for a 749 of his own for High Powered, but that's not a 300, so they fall to 8th. DC Mafia sees their lead balloon to 27 points because of Most Wanted's Bye and 2nd and 4th place losing.
Magna Carta: 28, Str8bizness Cartel: 12
In a tough match-up, it comes down to the scratch, where Magna Carta's Robert Alston (728), Alonso Kinney (728) and Howard Ball Jr (727) bests SBC's Anthony Winston Jr (726), Chris Johnson (713) and Marcus Bell (710) by 34. This is vital, because the wood was decided by only 23. Magna Carta moves upto 7th as SBC remain in second.
Framed 4 Murda: 30, Boardwalk Empire: 10
Boardwalk Empire had a chance to move up, but they get blasted by over 400 pins on the Handicap Side as they get upset. Jennifer Nussbaum's 710 and James Youngblood's 708 ends a 2 match skid for F4M as they move to the top half of the district. Only Cumberland Parks (700) shows up for BE as they drop out of the Top 4 and a playoff spot.
Dynasty: 32, NoVa Beast Mode: 8
For all of those who were wondering if Dynasty took this season off, Aaron Parsons says 'nope'. He shoots a 300/785 as Dynasty wins by 334. Beast Mode, 26-134 for their last 4 tour stops, falls to last while Dynasty is riding a 90-30 record for the past 3 matches.
Contract Killaz: 32, Infamous: 8
Michael Waltz hits for a 732, which is good enough for the win and 10th place, snapping a 3 match losing skid in the process. Infamous sees their 3 match win streak go away as they see their lead over CK drop to 1 point.
Body Bagz: 24, Guilt By Association: 16
Body Bagz gets into 10th by winning the wood by 53. GBA remains in 12th, not able to extend their own winning streak.