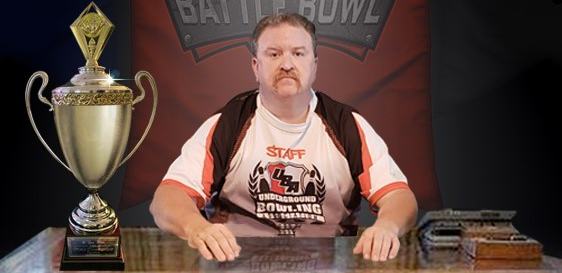 Attention Northeast Unholy Staff and Participants
As you are all well aware, Bowlerama has COVID-19 rules in place to protect everyone for this upcoming event. The following is additional information, hopefully preventing too much co-mingling of the multiple squads.
Tournament Directors will be stationed at the front door to check in all teams and distribute bracelets. Walk-ins will be allowed if the squad has available space. $225 will be collected at the check in table before being issued a bracelet by your squad treasurer. Reminder, if you don't have a bracelet, you may be asked to leave the building.
Side Action will be stationed in 2 separate locations. The following is your TD and runner for the squad, and their location.
Squad #1 Saturday 8am/check in
Tournament Director – Silk Nixon
Bracket Runner – Dennis "Mailman" Baptiste
Treasurer – Gwen Baptiste
Located Behind Lanes 55-56 in the Bracket Room
Squad #2 Saturday 1pm/check in
Tournament Director – Leslie Young
Bracket Runner – Jaraard Watson
Treasurer – Samantha York
Located Behind Lanes 1-2 in the Kidzone
Squad #3 Saturday 6pm/check in
Tournament Director – Damon White
Bracket Runner – Tom Twist
Treasurer – Samantha York
Located Behind Lanes 55-56 in the Bracket Room
Squad #4 Sunday 8am/check in
Tournament Director – Tynell Tate
Bracket Runner – Kimberly Jarosch
Treasurer – Renee Riedlinger
Located Behind Lanes 1-2 in the Kidzone
Squad #5 Sunday 1pm/check in
Tournament Director – Sharlyn Gray
Bracket Runner – Vicente "JR" Pagan
Treasurer – Erika Twist
Located Behind Lanes 55-56 in the Bracket Room
Good Luck and Stay Safe
Thomas Twist
Commissioner
Underground Bowling Association
[email protected]
www.ubatv.tv