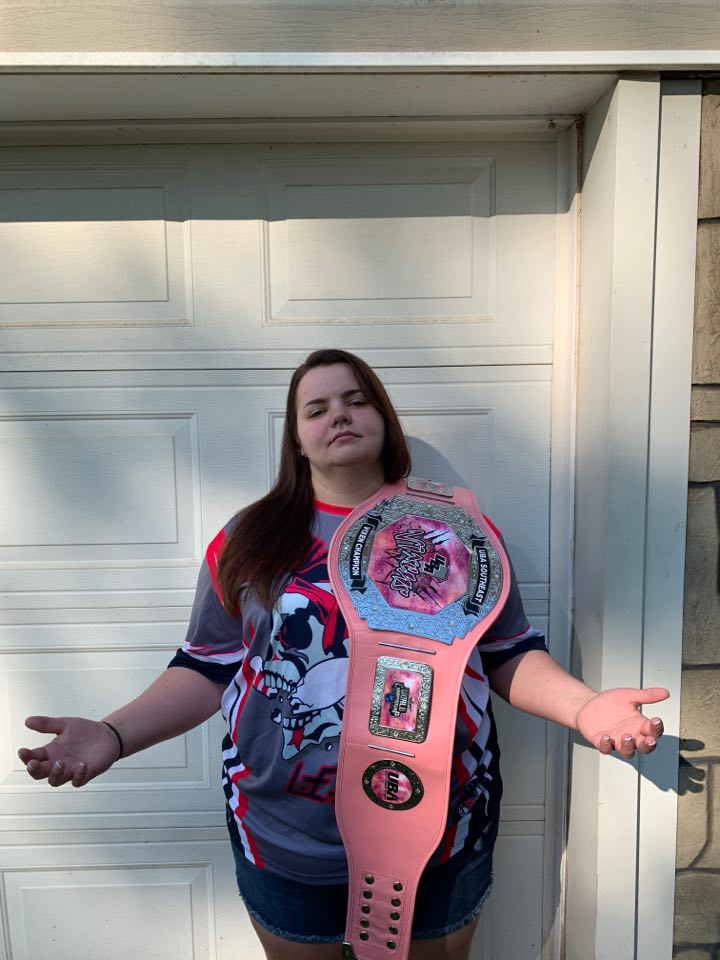 Septmber 8 kicks off the UBA Season, and what fun would it be without some sneak previews on teams that either made a splash last year or you expect to make a splash this year? Let's have a little fun and fly around the UBA Southeast in today's Top Ten.
10. CAPITAL DISTRICT: THE RIOT SQUAD VS SLAYERS
With The Hitmen changing districts, the Riot Squad would be the team that finished the highest that's still in the Capital. But they have to go against a reconstituted Slayers team that wants to make noise themselves. A win against TRS would go a long way to accomplish that.
9. QUEEN CITY DISTRICT: MENACE II SOCIETY VS QC HAVOC
MIIS got to the Battle Bowl Quaterfinals this past season and lost to the X-Men in a thrilling roll-off. Will they suffer a hangover against QC Havoc or will they be angrier and more motivated to get back to Battle Bowl?
8. QUEEN CITY DISTRICT: CONSPIRACY THEORY VS G-TOWN HEAVY HITTERS
G-Town looks to be a heavy favorite in their district this year. Ironically, a new team may be their biggest threat in Match #1 this year. How much of a conspiracy theorist are you?
7. TIDEWATER DISTRICT: SYNERGY VS THE WATCHMEN
Synergy is the other team to make it to Battle Bowl from the Southeast. They face another new team, but this one has some veterans who have seen some World Chanpionship Series gold. Will their experience allow them to score the upset?
6. SANDHILLS DISTRICT: HIGH OCTANE VS KING PINZ
Sandhills' 2nd and 3rd placed teams from last season see their post-season rivalries renewed. With the addition of teams to make it a 12 unit District (including perennial challenger Beast Squad being added to the mix) this district promises to have a different outlook than last year, when there was a gap between the Top 3 and the rest of the District
5. CAPITAL DISTRICT: MOTION 2 STRIKE VS PHOENIX FIRE
This is a regular season rematch between the second and third placed teams from Round One of last year's Inner City District playoffs. How well they translate over in the Capital could determine the importance of this match.
4. CAPITAL DISTRICT: REALITY CHECK VS THE RISEN
Speaking of rematch, this match from Round 1 of last season's playoffs spurred The Risen to their upset run to the Final 18. How will Reality Check respond – or will The Risen show that last year's upset run wasn't really an upset?
3. DEEP SOUTH DISTRICT: SPARTANBURG SAVAGES VS THE M.O.B.
The Savages have brought in a few impressive imports, including WCS Southeast Vixen's Champion Destiny Harper. We're going to find out very quickly how well the new members do as they face off against last seasons'Queen City District Champions.
2. TRIAD DISTRICT: HITMEN VS DEATH ROW
Last season's Capital District winners Hitmen get migrated over to Triad and play the team that finished in second. With G.O.A.T. lurking in the distance, we could be seeing a match0up that will have long-term remifications this season.
1. UBA SOUTHEAST VIXEN'S TITLE MATCH: SOUTHEAST VIXEN'S CHAMPION DESTINY HARPER VS. #1 CONTENDER HILARY AYCOCK
There's no question that Destiny is going to have her hands full this month – she bowls the Vixen Queen of the Southeast WCS in the form of Hilary Aycock, who wants another reign with the gold. Can Harper retain or is the WCS going to start with the changing of the guard?
We'll see everything on Sunday. Stay tuned for updates.